On the morning of August 1, News Briefing Session of the 7th China Charity Fair (hereinafter referred to as CCF) was held in Beijing to invite all sectors for a gathering in Shenzhen in September. So far, more than 1700 institutions and projects have applied to participate in the exhibition and contest. With the theme of "Better Life through Poverty Alleviation", the 7th CCF will mobilize enterprises, social organizations and other social forces to do a great job in the "Chinese narrative" of poverty relief and "Chinese wisdom" drawn, thereby exploring "Chinese plan" of how charity helps in this regard.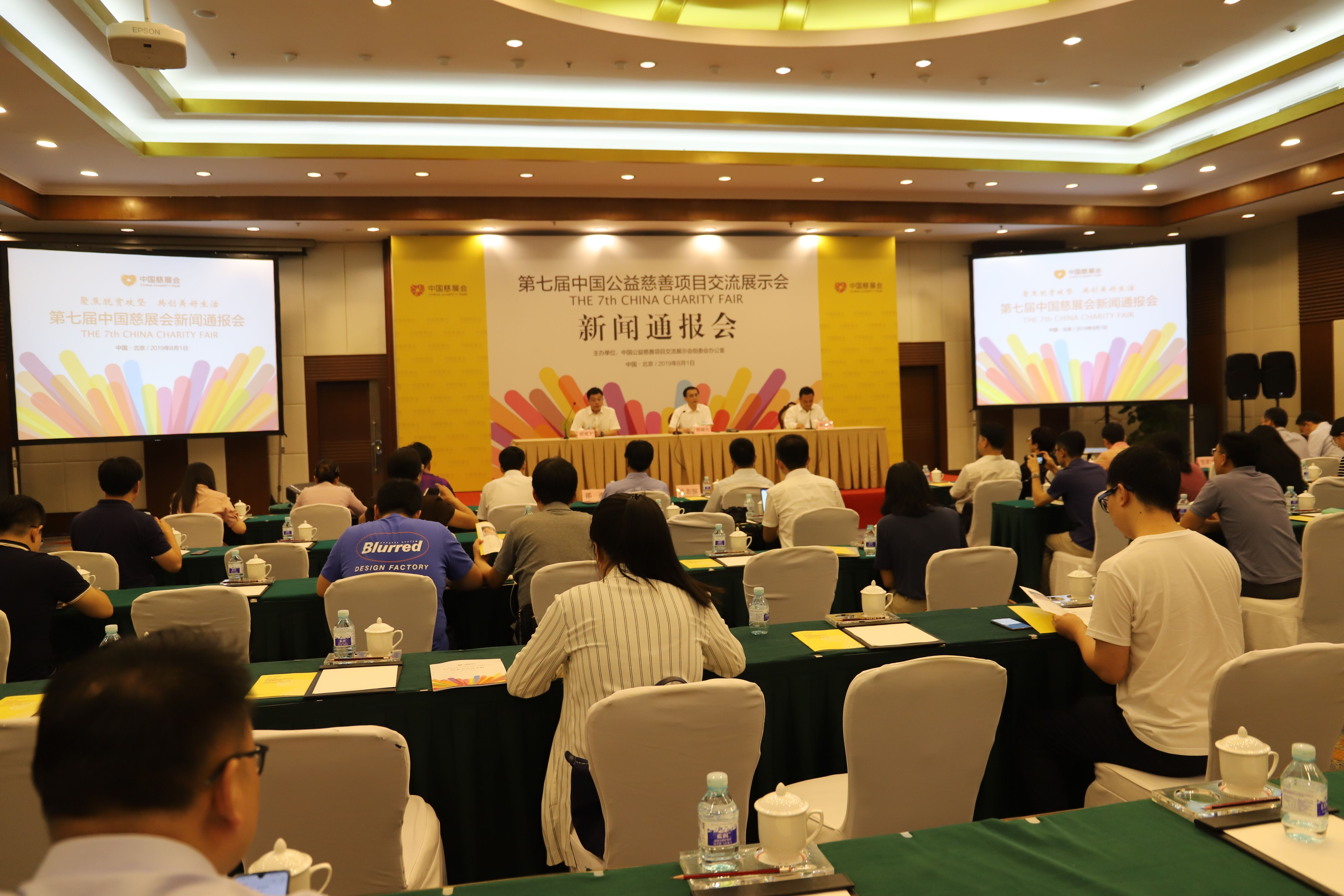 During the Session, Jia Xiaojiu, Member of the Organizing Committee of CCF and Director of the Department of Charity Promotion and Social work of the Ministry of Civil Affairs, introduced what have been achieved by the previous six CCFs and the highlights of the 7th one. Liao Yuanfei, Deputy Director of the Organizing Committee Office and Director of the Civil Affairs Bureau of Shenzhen Municipality, introduced the progress of the preparation for the Fair and its main contents.
As China's only national, comprehensive and international charity event, CCF witnesses the previous six years of successful events in Shenzhen. The Fair, covering 31 provinces, autonomous regions, municipalities directly under the Central Government and Hong Kong, Macao and Taiwan, have attracted a total of 8,273 participating institutions. More than 1,300 public interest and charitable activities were held in front of about 1 million visitors, and 2,234 projects worth 45.4 billion yuan were matched. The Fair gives rise to an array of charitable organizations, public interest projects and talents. It is essential in demonstrating how far China has gone in charity, communicating ideas of modern charity and enabling more charity resources to be matched. It is also a window for the international community to observe the development of China's charity.
The 7th CCF, jointly sponsored by the Ministry of Civil Affairs, State-owned Assets Supervision and Administration Commission of the State Council, the State Council Leading Group Office of Poverty Alleviation and Development, All-China Federation of Industry and Commerce, Red Cross Society of China, People`s Government of Guangdong Province, Shenzhen Government, and China Charity Alliance, is to be held at the Shenzhen Convention and Exhibition Center from September 20 to 22.
Five highlights can be expected:
First, commitment to poverty alleviation. The CCF has been focusing and will focus on poverty alleviation for three consecutive years since 2018. The 7th CCF will, in light of the needs and long-term development of in poverty-stricken areas and special hardship groups, guide and encourage social forces to participate in poverty alleviation in poverty-stricken areas.
Second, Chinese Story of poverty relief. This Fair will highlight the need for poverty alleviation in poverty-stricken areas as well as typical examples, innovative models and outstanding achievements of social forces to fight against poverty via pavilions with themes ranging from Poverty Alleviation, Poverty Alleviation through Consumption to Public Interest Experience.
Third, distillation of wisdom in poverty alleviation. To contribute more "Chinese wisdom" and "Chinese plan" for the new era, this Fair will dig deep into cutting-edge trends and wisdom and experience in poverty alleviation through International Public Interest Seminars, Sub-topic Seminars and Interactive Salons.
Fourth, combined Chinese forces. To make resources matched efficiently and accurately, this Fair will allow a model of "crowdfunding projects online + offering resource and services offline" via Tencent Public Welfare and other Internet fund-raising platforms, roadshows, poverty alleviation product promotion, encouragement of professional buyers recruitment, etc..
Fifth, orientation towards superiority and experience. On top of being a professional fair, to make it joined and shared by more, this Fair will offer more fun, interactive and engaging activities on site by taking new exhibition and display approaches and bringing in the exhibition design committee.
Since CCF opened its registration on May 31, it has witnessed higher social attention and enthusiasm to participate in exhibition, contest and conference than those of previous years. 20 promotion sessions have been held in 19 cities across the country by the Organizing Committee Office, covering three regions and three prefectures, soviet areas, old revolutionary areas and other poverty-stricken areas. As of July 30, more than 1700 organizations and projects from 31 provinces, autonomous regions, municipalities directly under the Central Government, and Hong Kong, Macao, and Taiwan had applied for the exhibition and contest, among which were excellent projects which had participated in the Fair and played an exemplary and leading role in the fight against poverty, innovative samples of targeted poverty alleviation and rural revitalization, as well as "China Charity Award", "Business to Help Village" and other outstanding projects.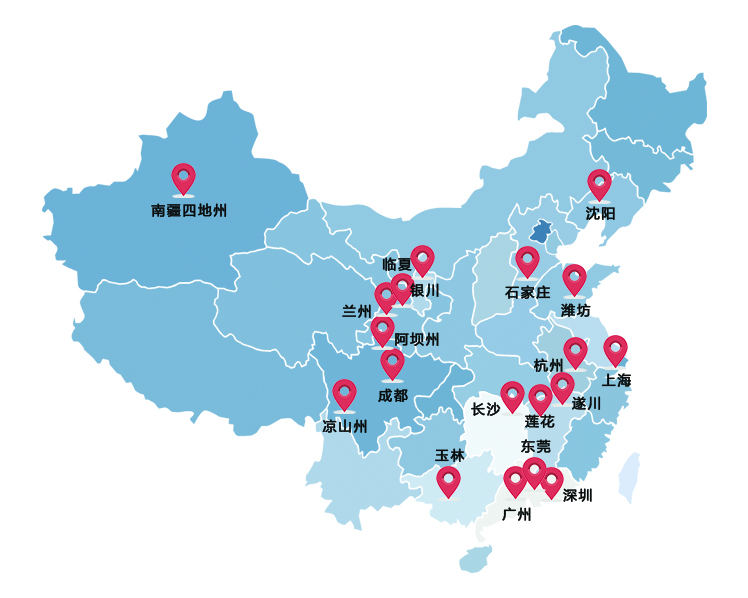 The China Public Welfare Project Contest, one of the supporting activities for the Fair, has shortlisted top 100 projects and top 30 social innovation projects from 1028 candidate projects, with highlights in poverty-stricken areas and poverty alleviation through science and technology. The China International Philanthropic Movie Festival 2019 has gathered more than 400 films across the country, which are themed as "See Love and the Future" and demonstrated moving Chinese stories and boundary-free love in the fight against poverty.