On September 20th, the CCF 2019 International Public Welfare Seminar themed "Show Determination of a Great Power and Secure a Decisive Victory in Battle Against Poverty in 2020" was held in Shenzhen with the aim to pool wisdoms from all public charity forces and contribute to the elimination of poverty at the key moment of securing a decisive victory in building a moderately prosperous society in all respects and the most critical point of poverty alleviation.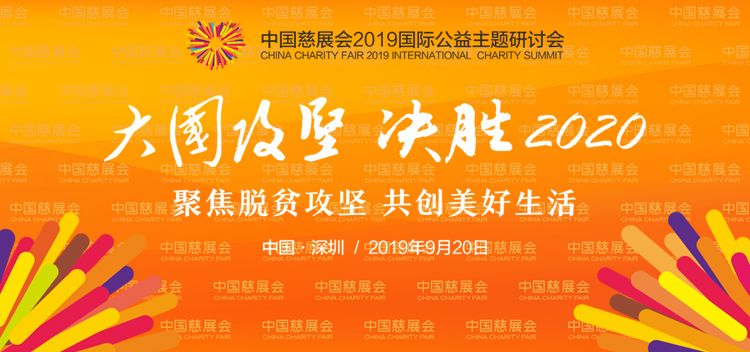 Vice Minister of Civil Affairs Wang Aiwen, Vice-Chairman of ACFIC (All-China Federation of Industry and Commerce Xie Jingrong, Deputy Director of the State Council Poverty Alleviation Office Hong Tianyun, Deputy Secretary-General of SASAC (State-owned Assets Supervision and Administration Commission of the State Council) Zhuang Shuxin, Vice President of the Red Cross Society of China Sun Shuopeng and leaders from SASAC, Red Cross Society of China and China Charity Alliance, representatives from universities and enterprises and media attended the seminar.
Centered around the theme "Focus on Poverty Alleviation, Create a Better Life Together", the seminar was divided into four sectors, namely ""joint sharing of global poverty reduction experience", "sustainable development in poverty-stricken areas", "building a new pattern of rural revitalization" and "social forces in poverty alleviation". The seminar was sponsored by CCF Organizing Committee, co-organized by Shenzhen CCF Development Center, China Global Philanthropy Institute and supported by Huamin Charity Foundation.
Topic I: "Joint Sharing of Global Poverty Reduction Experience"
The decisive battle lies in front of us and the final assembly bugle is sounded. For the field of public welfare and charity, making argumentation for "Show Determination of a Great Power and Secure a Decisive Victory in Battle Against Poverty in 2020" around the theme "Focus on poverty alleviation, create a better life together" is more of an incentive for us, as well as a challenge.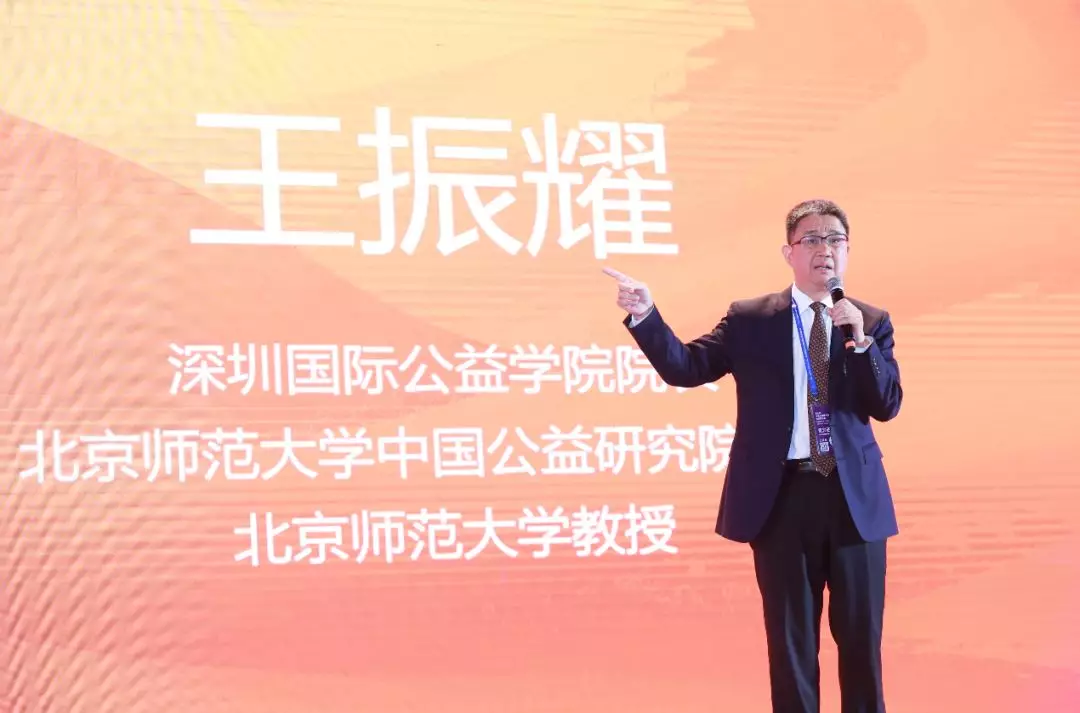 ——Wang Zhenyao, President of China Global Philanthropy Institute, President of China Philanthropy Research Institute and Professor at Beijing Normal University
It is only a year away from the completion of China's poverty alleviation. We can change the fates of poverty-stricken population and ensure sustainable development only if they don't return to poverty after our poverty alleviation efforts. This dictates us to employ various capitals, including impact investment, to support industrial poverty alleviation, technological poverty alleviation and education poverty alleviation and thus, complete our mission in poverty alleviation once and for all. The China Global Philanthropy Institute is a public welfare education organization offering public welfare education and train senior management personnel for public welfare foundations. By training senior executives, we are contributing talents and strength for poverty alleviation.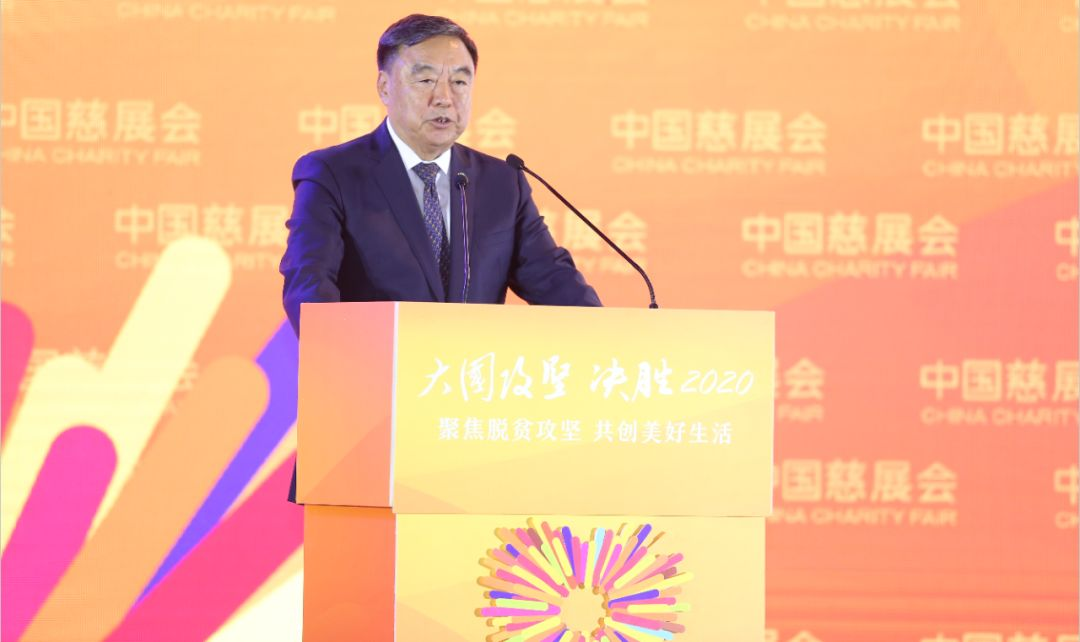 ——Ma Weihua, Chairman of the Board of China Global Philanthropy Institute and Member of the Steering Committee of UN Sustainable Development and Influence Goals
We have donated 1.953 billion Yuan and helped 197,900 students. We grant a financial aid of 4,000 Yuan per year for all undergraduates from 9 counties and districts in Liupan Mountain clustered poverty-stricken areas in Ningxia studying in tier-2 universities in China and above until they graduate. The education poverty alleviation provided by Yan Bao Charity Foundation has become China's largest education poverty alleviation program with a wide coverage, large target population, long duration and great social impacts.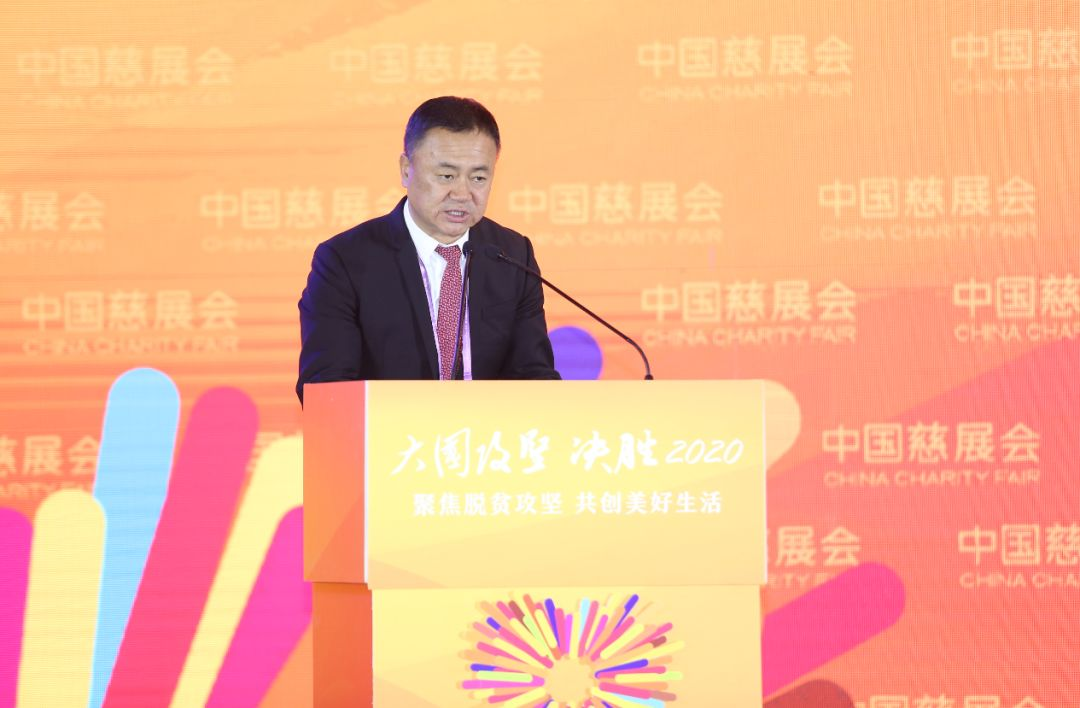 ——Dang Yanbao, Vice Chairman of China Charity Alliance, Chairman of Ningxia Baofeng Energy Corporation Ltd and President of Ningxia Yan Bao Charity Foundation
Public welfare capitalism includes operating modes, it is a new mode of capitalism. I believe that corporate activities are the best way to create wealth. However, the capitalism we have now is an interest-first capitalism and shall be replaced by public welfare capitalism. If this trend continues, people at the top of the economic chain will stay rich.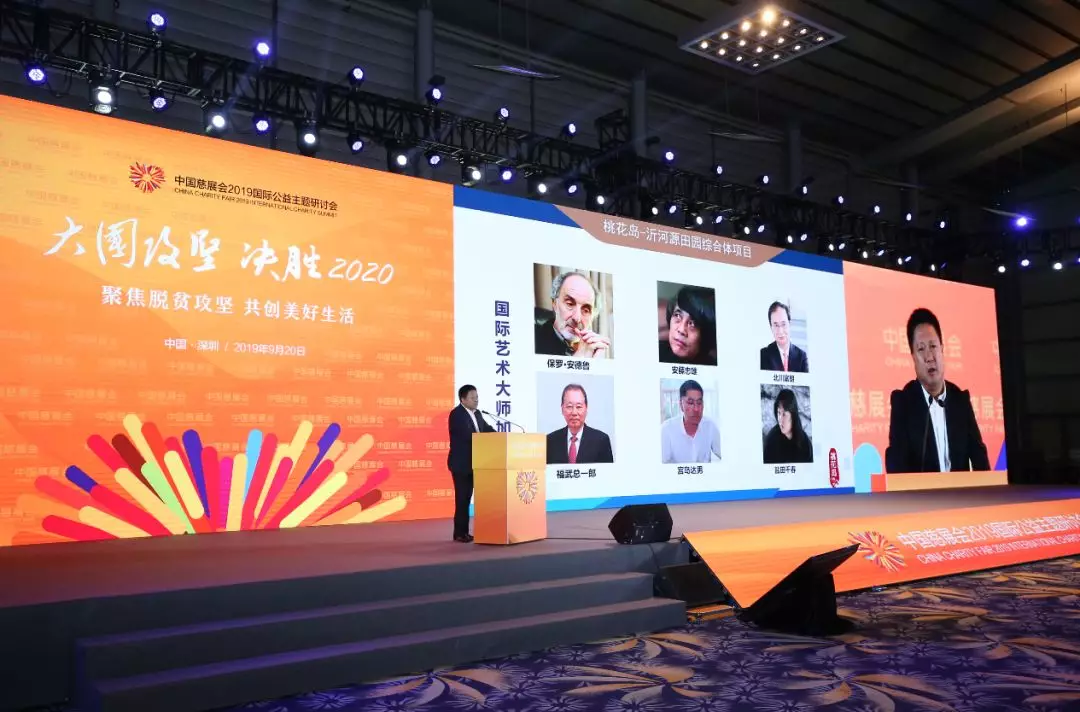 ——Soichiro Fukutake, Honorary Advisor of Benesse Group and President of Fukutake Consortium
I am determined to combine the 30-year experience and lessons of Mr. Fukutake in Japan and China's actual situations to build a landscape countryside, and create a template for rural revitalization using public welfare ideas, commercial approaches and artistic means.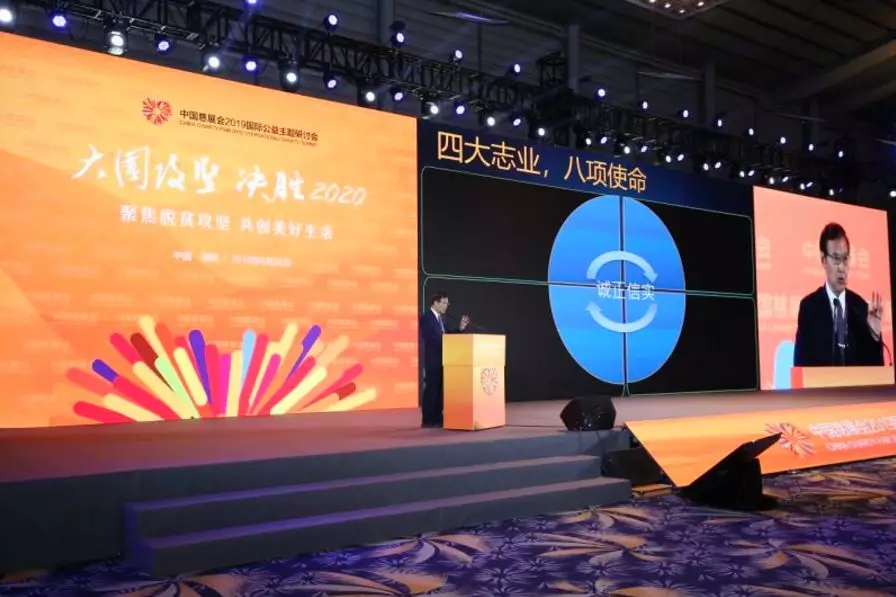 ——Dong Fangjun, GPL Alumnus of China Global Philanthropy Institute, Chairman of the Board of Dongfang Huiquan Financial Holding Group and President of Beijing Dongfangjun Charity Foundation
Every NGO or charity group has its core idea, which serves as the basis for their actions. Therefore, the core idea is "internal cultivation and external actions". We must train ourselves from the inside. One can only help others if he/she believes in this concept and has the determination. We are able to help others only if we possess strong willpower and courage, otherwise we will suffer from confusion and don't dare to go forward. Hence, we must cultivate ourselves to be honest, confident and trustworthy.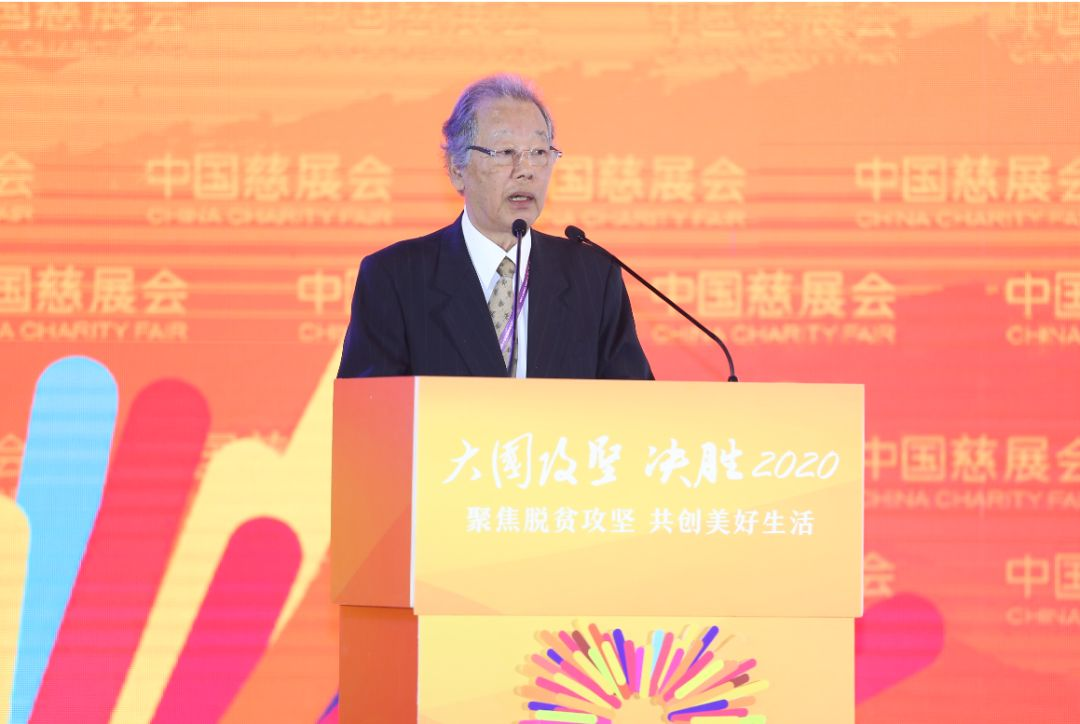 ——Wang Duanzheng, Vice President of Compassion Relief Tzu Chi Foundation
To me, the public welfare capitalism raised by Mr. Fukutake, philanthropic capitalism proposed by Bill Gates or institutional capitalism are just the same idea, i.e. the ultimate development goal of capitalism is to serve the mankind and make contributions to us.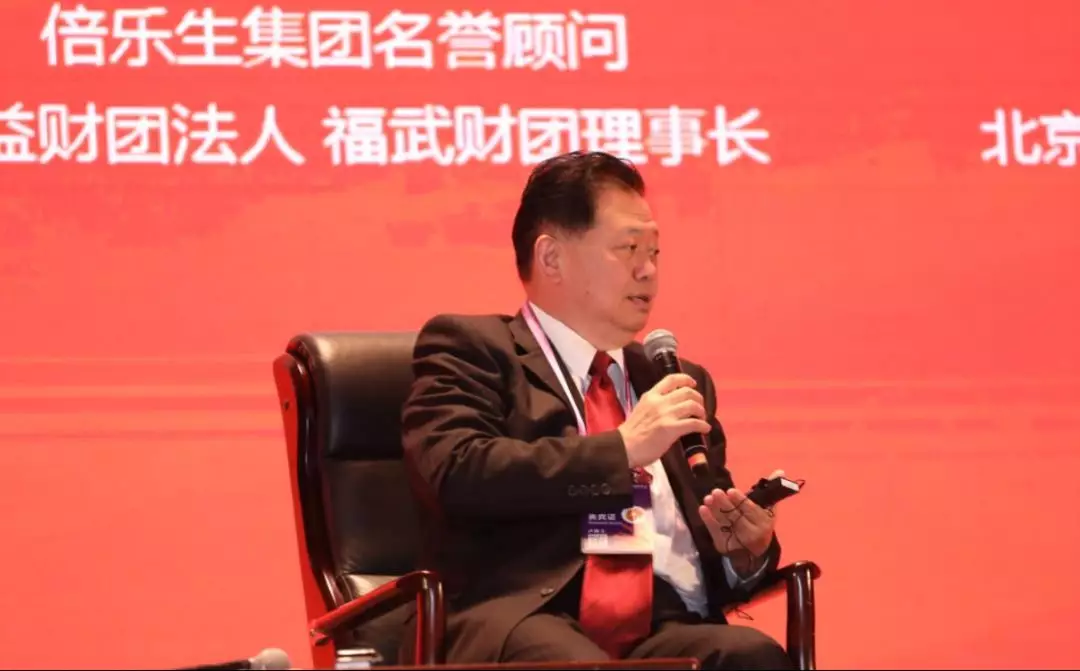 ——Lu Dezhi, Vice-Chairman of China Charity Alliance, President of Shenzhen CCF Development Center and President of Huamin Charity Foundation
Topic II: "Sustainable Development of Poverty-Stricken Areas"
We hope that people from poverty-stricken areas could widen their horizons, learn some skills and obtain various news and information via the Internet. We shall help them to shake off poverty using information, driving them to take the initiative to acquire information, and thus arousing their enthusiasm and creativity, and exploiting their own potentials and internal driving force.
——Ma Li, President of China Internet Development Foundation, Former Deputy Editor of People's Daily and Former Chairman of people.com.cn
Providing legal aid to those in need is very meaningful to me. It maintains social fairness and justice and passes on the Party's warmth. Therefore, legal aid is a big charity. We can enhance our spiritual level and benefit future generations. I sincerely hope that everyone can join us in this lofty and noble cause.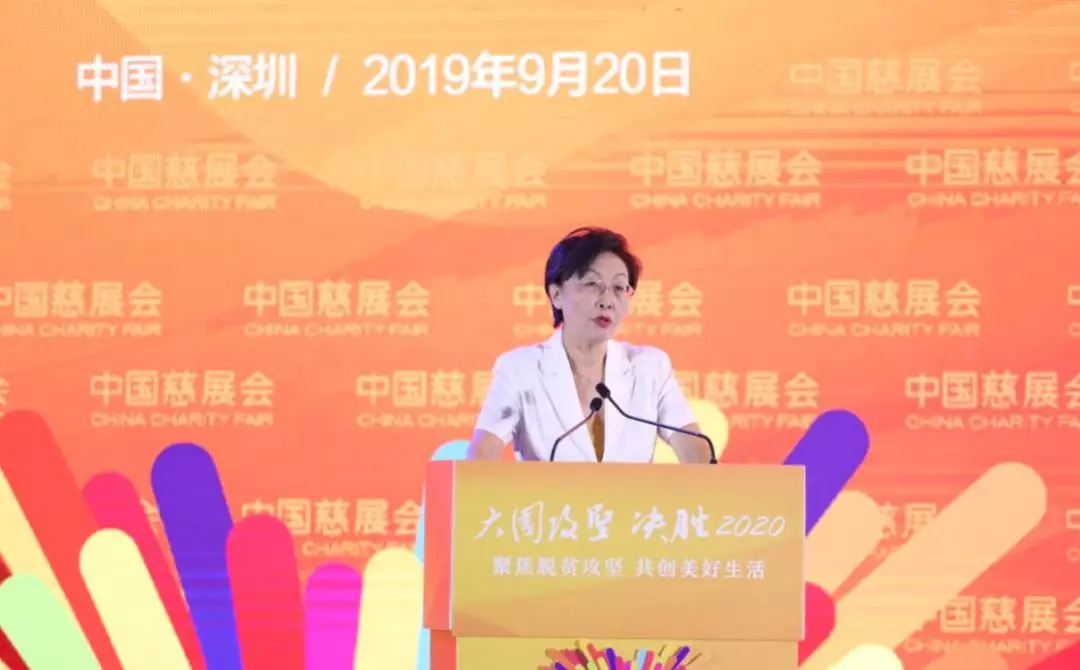 ——Zhang Yanzhen, President of China Legal Aid Foundation and Former Vice Minister of Justice
The 40 years of reform and opening up in China created huge urban-rural development gap. Implementing the "poverty alleviation strategy" is a huge progress of China's sustainable development. If the intensity was not that strong, the vast poverty-stricken areas and huge number of poverty-stricken households in China, including environmental destruction in poverty-stricken areas would not be taken care of or treated like we are doing today. We are all convinced that China's sustainable development will usher in a great leap-forward when we win the battle of poverty alleviation next year.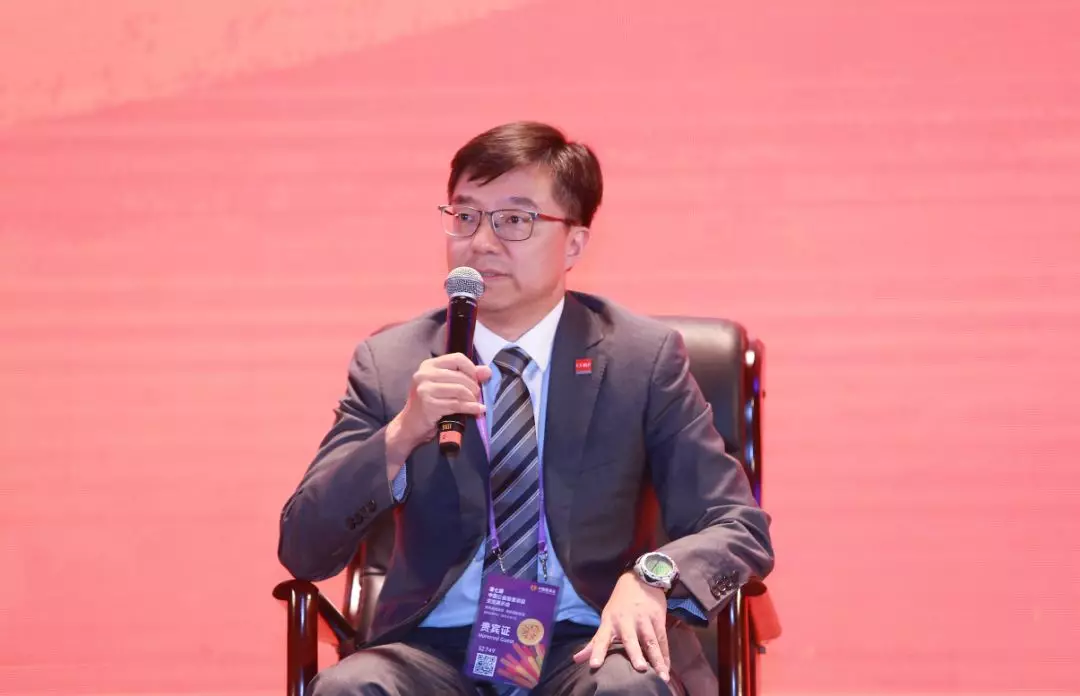 ——Liu Wenkui, Deputy President and Secretary-General of China Foundation for Poverty Alleviation
As a national foundation, our foundation has embarked on many projects for children education and nutrition in poverty-stricken areas. Our original aim was to realize the block the intergenerational transmission of poverty through early human capital investment in children. Right from the start, our projects were associated with anti-poverty and poverty alleviation, and our projects also match with the theme of sustainable development as we focus on the next generation, i.e. the future.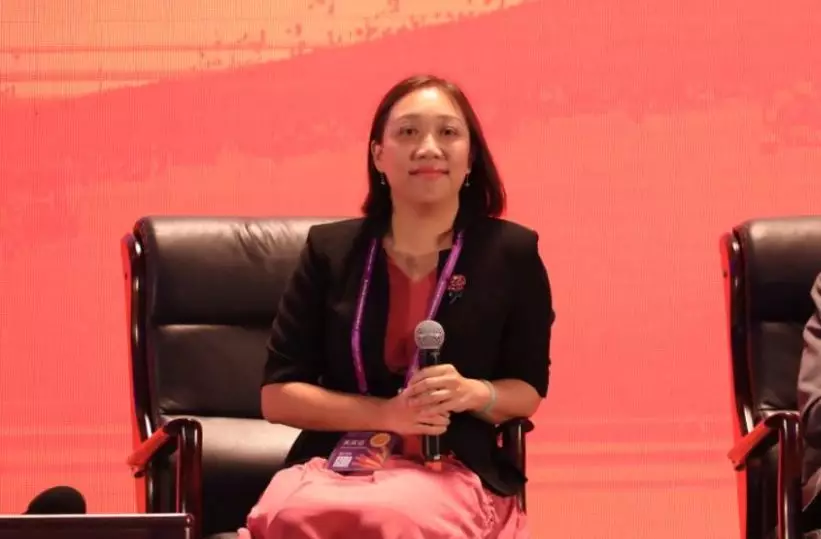 ——Fang Jin, Secretary-General of China Development Research Foundation
When we do charity, we must first understand will the household truly be helped and will this assistance create some social impacts to help more people. Secondly, poverty alleviation through investment in industrial finance must come with positive returns, otherwise it will not be sustainable. You can't help others if you couldn't survive.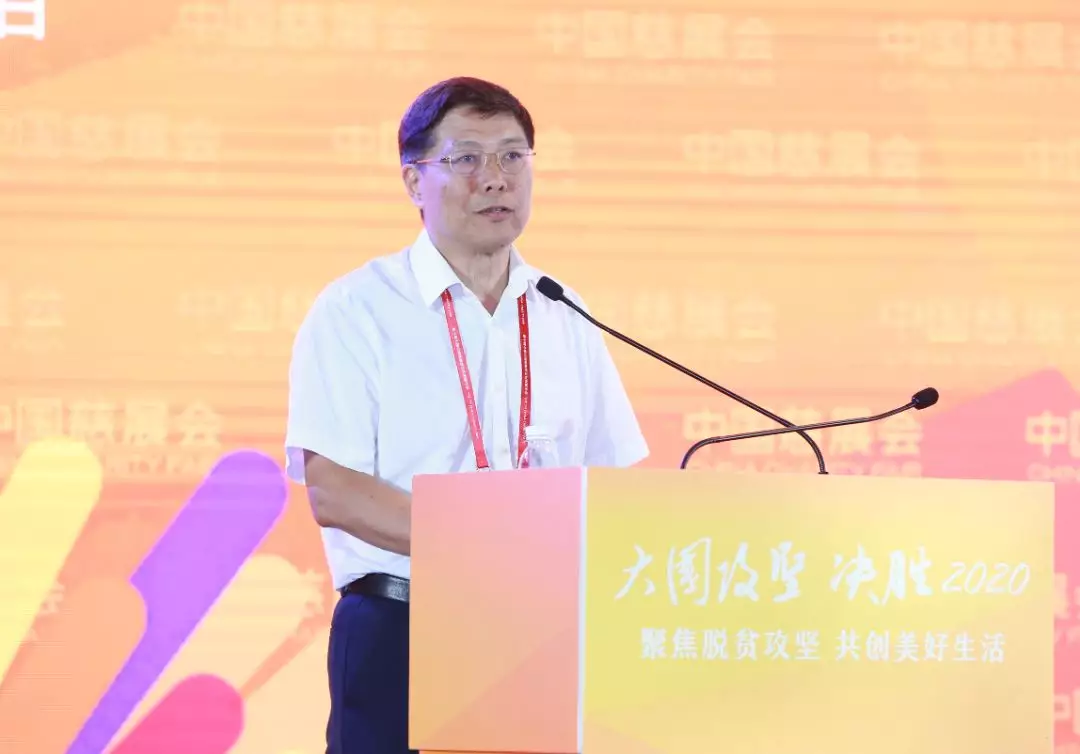 ——Li Jing, Assistant President of Country Garden Holdings and Deputy President of Guoqiang Foundation
The core to promote targeted poverty alleviation and sustainable development has two dimensions: firstly, poverty alleviation through consumption and secondly, poverty alleviation through employment. From the perspective of consumption, we should focus on how to make rural products to go out and form an interactive and linkage relation with cities. In terms of poverty alleviation through employment, the ultimate objective should be encouraging young people to go out to get employment and thus, drive the economy.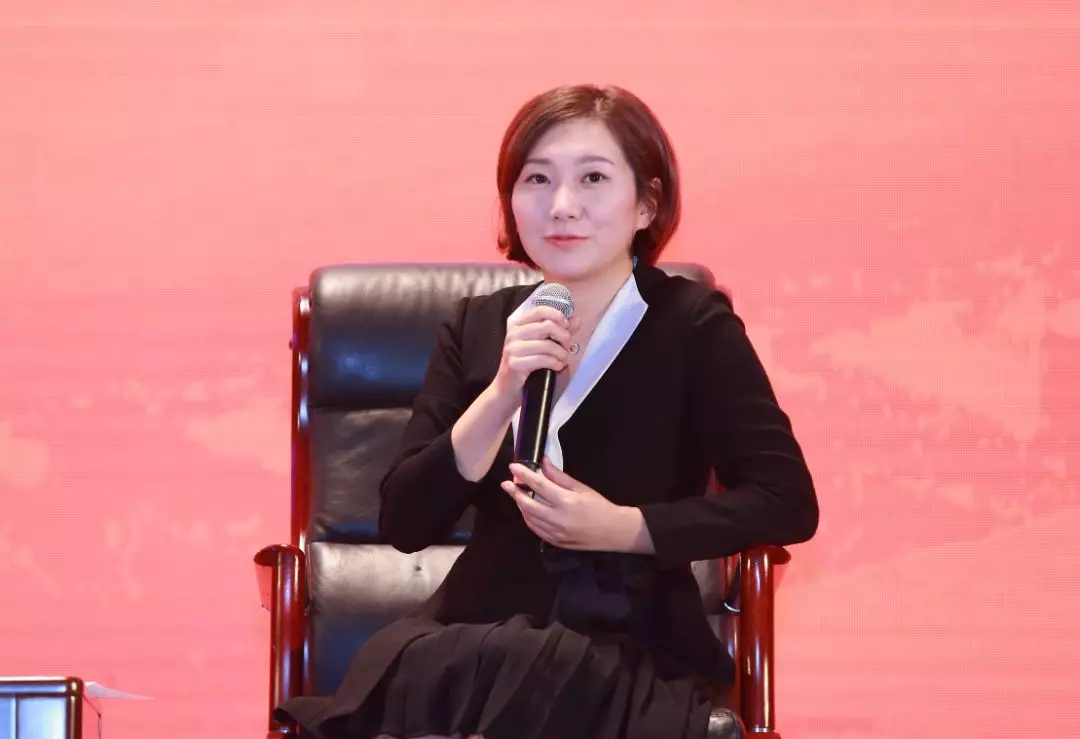 ——Zhang Junting, GPL Alumnus, Chairman of Tianjin Rockcheck Union Steel Group and President of Rockcheck Universal Relief Foundation
Topic III: Building a New Pattern of Rural Revitalization
Many commercial enterprises believe that "those who win over young people in towns will win the business". All of a sudden, they realized that towns' young people are the most rapidly-developing in terms of consumption and the most vigorous groups. Next, the emphasis of businesses shall be placed in rural areas, where lie in ample opportunities. We could do something big if we manage to connect enterprises, governments and public welfare organization, and play a major role in rural revitalization strategy.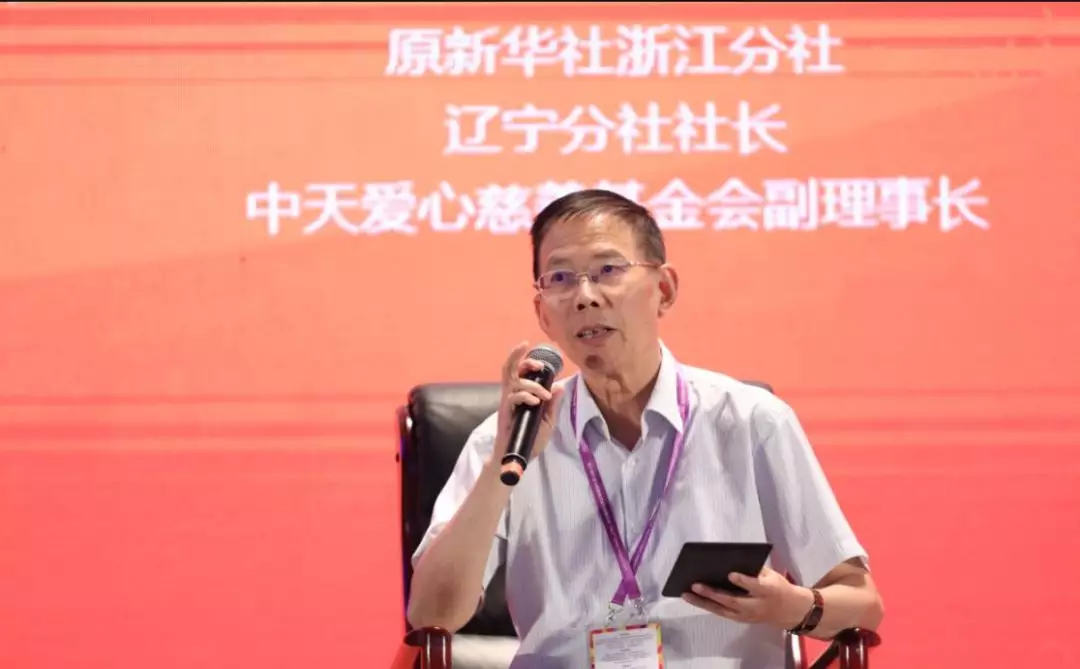 ——Tang Min, Counsellor of State Council, Member of Rural Revitalization Committee of China Charity Alliance and Vice President of Youcheng China Social Entrepreneur Foundation
We established a clean fund to develop wind power projects in poverty-stricken areas. The wind power projects employed local wind resources and helped local people to shake off poverty. For instance, we laid our solar panels in South Xinjiang, giving herdsmen electricity at home and allowing them to have refrigerator and television. We call it solar energy on horsebacks.
——Wang Baoshan, Deputy Director of General Office and Director of Poverty Alleviation Office of China General Nuclear Power Group
Rural revitalization aims to make hundreds of thousands of villages and hundreds of millions of farmers in China an important part of the national economy on the basis of sustainable poverty alleviation. Helping them to get out of poverty isn't the only objective, more importantly, we want them to make contributions to the country.
——Fei Qiang, Senior Journalist of Xinhua New Agency, Former Director of Zhejiang Branch and Liaoning Branch of Xinhua News Agency, and Vice President of Zhongtian Charity Foundation
Based on our current work experience, facing this historical opportunity, what can our professionals do after social organizations enter the field? What are the conditions local governments could provide? In the past, the governments would establish a platform for enterprises to operate. But now for us, how open do we want the governments to be? All these issues and concerns require some specific supporting implementation measures.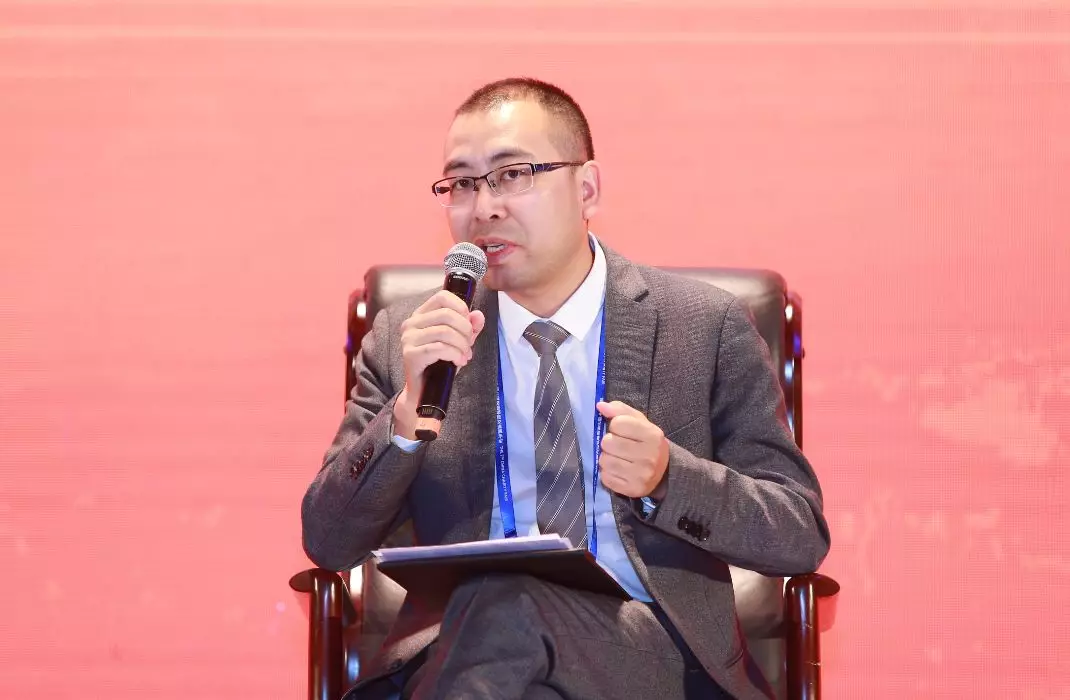 ——Wang Yueyun, Secretary-General of Guangdong He Foundation
I believe that social organizations have the responsibility to innovate and explore. When we truly build a path for rural revitalization and rural construction, we could provide template and resources for governments and other social forces.
——Liu Mohan, Secretary-General China Resources Charitable Fund
Topic IV: Social Forces in Poverty Alleviation
To establish a long-term mechanism which prevents people going back to poverty due to diseases and promote the construction of a healthy China, early this year, our foundation entrusted China Philanthropy Research Institute at Beijing Normal University to embark on a research to explore the upgrade and transformation of serious disease relief platform, and launched "China Serious Disease Relief Program", which aimed to further win over government's support, mobilize social forces, integrate various resources, expand fundraising channels and establish a mode for "assistance for all serious diseases" and realize this goal.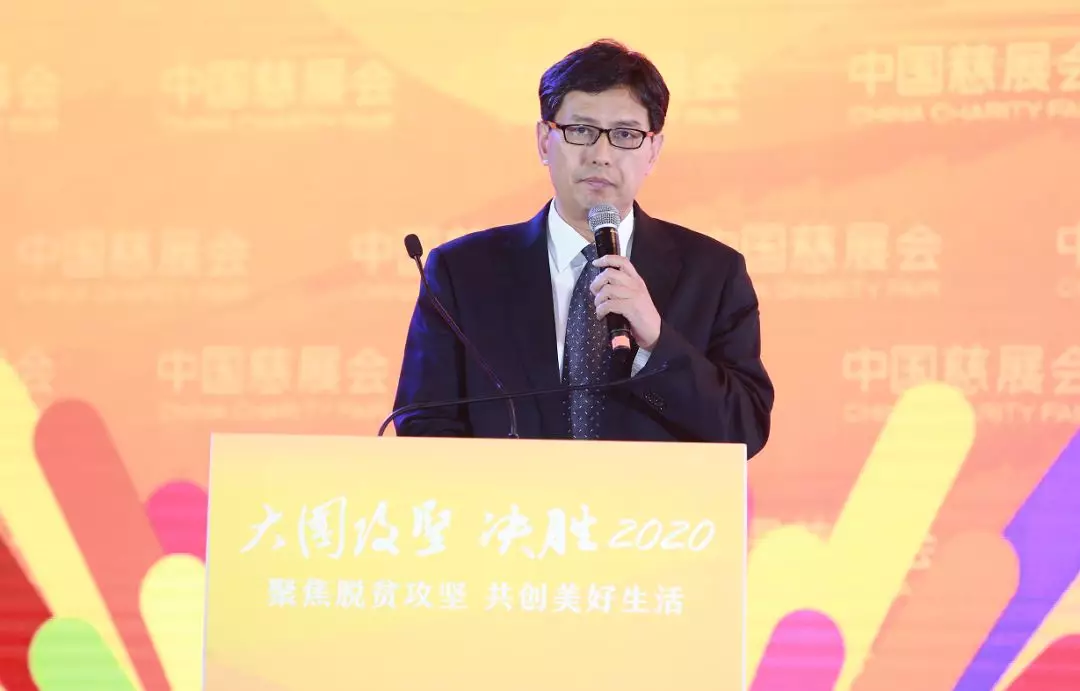 ——Zhao Benzhi, Deputy Secretary-General of China Population Welfare Foundation
Everyone should do charity. It is everyone's responsibility to promote charity works. Showing cares to other people entails more than material giving, it also entails communication between souls. WHO pointed out that mental disease will become one of the top ten disease causing death by 2050. We must take precaution measures from now. We do not want mental disease because our minds are colorful, positive and grateful.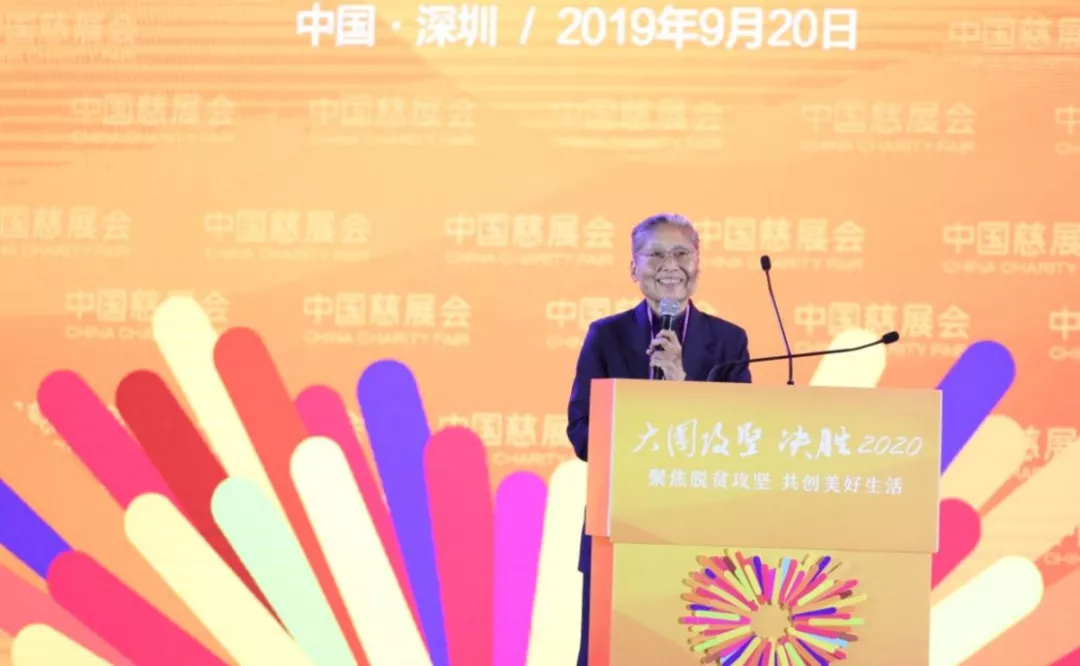 ——Li Biyun, Secretary-General of Compassion Relief Tzu Chi Foundation
Allowing children to strengthen their body and mind by playing sports. They could enjoy the games, temper their willpower and develop a healthy personality. Physical education is very important to rural children. We always say that the country will the strong if the young is strong. The physical education must be strong to make the young strong.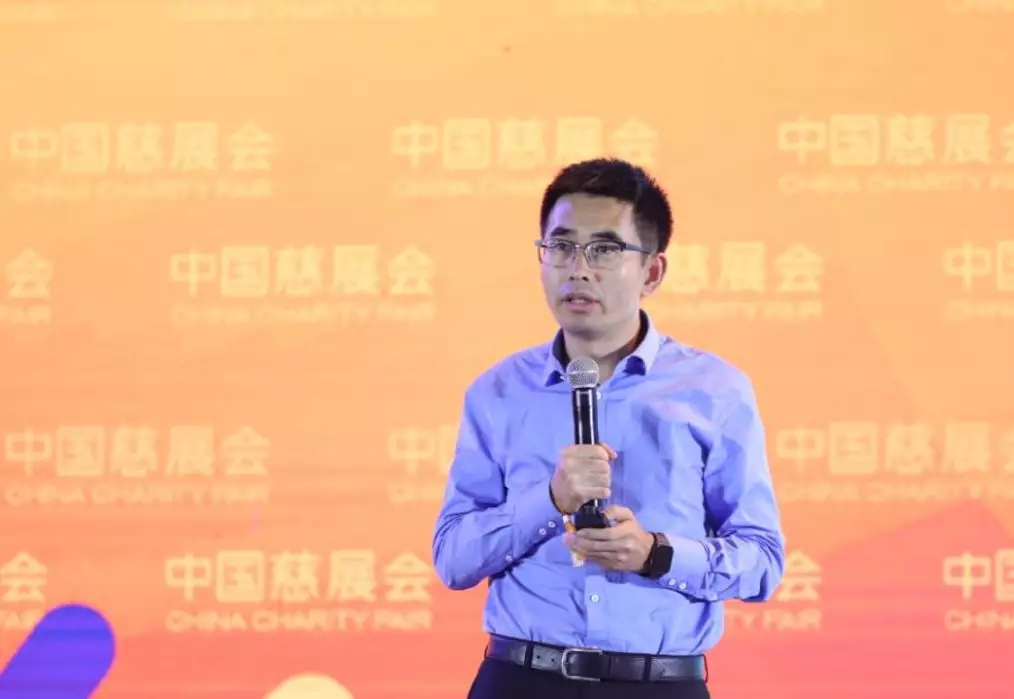 ——Ye Dawei, EMP Alumnus of China Global Philanthropy Institute, Secretary-General and Council Member of Beijing Yao Foundation
Vanke and Vanke Foundation adopted a collaborative approach in poverty alleviation, this may be a bit different from the operations of other corporate foundations. Vanke used its expertise to make the softest hardware while Vanke Foundation employed its professional knowledge, experience and skills as a public welfare organization to make toughest software.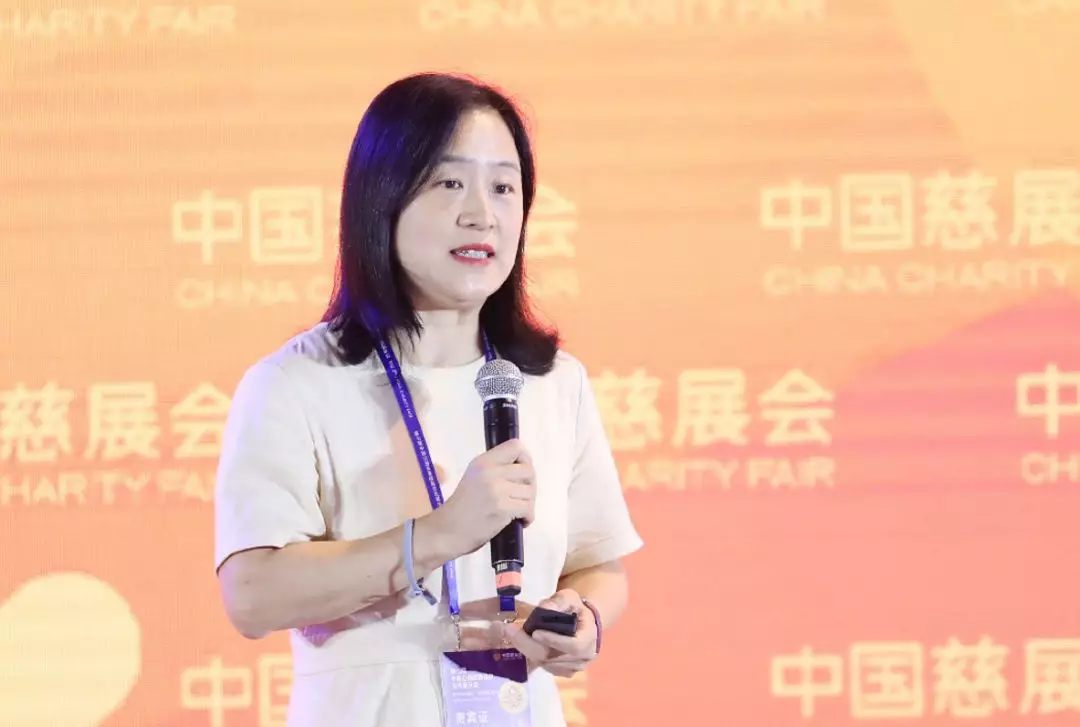 ——Chen Yimei, Secretary-General of Vanke Foundation
We'd like to invite everyone who carried out or will carry out public welfare projects in Ta-liang Mountains, including entrepreneurs and good-hearted people. Let's all go to Ta-liang Mountains and cooperate with local governments, NGO and scholars dedicating to solve the problem. We shall set up a joint project office, integrate all resources and make our voices heard together.
——Ren Tao, EMP Alumnus of China Global Philanthropy Institute, Deputy Secretary-General of Alumni Association of China Global Philanthropy Institute and Executive Director of Beijing Zhidelingcheng Culture Development Co., Ltd
We may not be able to solve all problems or common problems, but we can provide timely help to those who in dire needs, and solve some major problems and difficulties. We have strength, measures and we will take down-to-earth actions.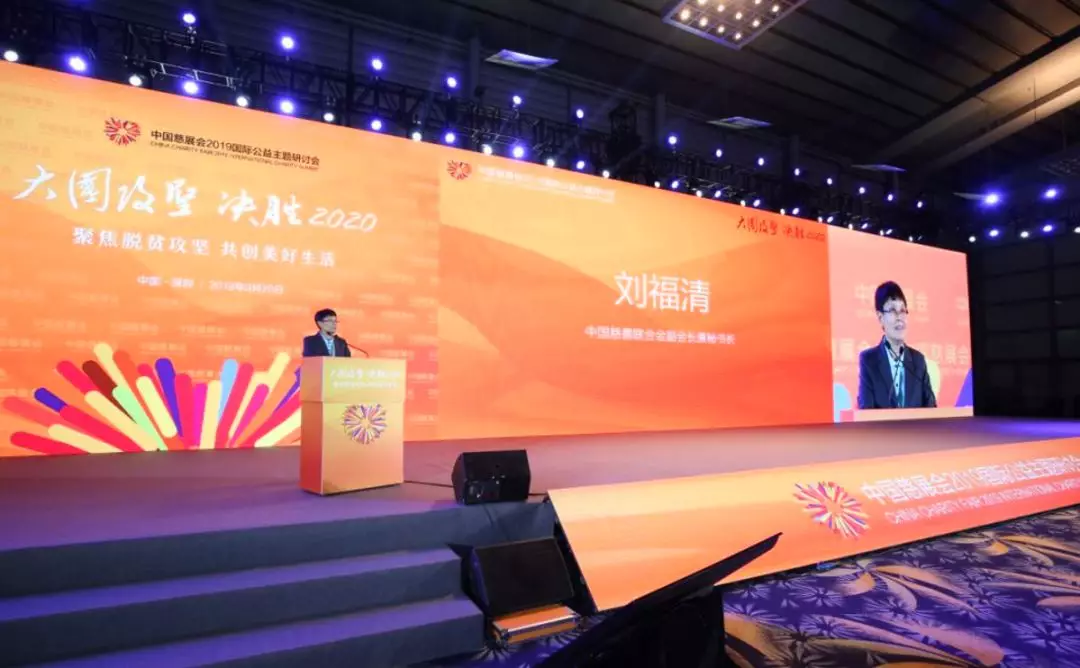 ——Liu Fuqing, Vice-Chairman and Secretary-General of China Charity Alliance