On November 23, the 9th China Charity Fair was held simultaneously in the main venue of Beijing and the sub-venue of Shenzhen. This a charity event guided by Xi Jinping's thought of socialism with Chinese characteristics in the new era, the event deeply implemented the spirit of the 19th People's Congress and the Second, Third, Fourth, Fifth and Sixth Plenary Session of 19th Central Committee of the Communist Party of China, earnestly carried the decisions and arrangements of the Party Central Committee and the State Council, and focused on rural revitalization. Wang Jiarui, Vice Chairman of the 12th National Committee of CPPCC, Chairman of China Soong Ching Ling Foundation, attended the opening ceremony in Beijing. Li Jiheng, Minister of Civil Affairs attended the Fair and delivered a speech.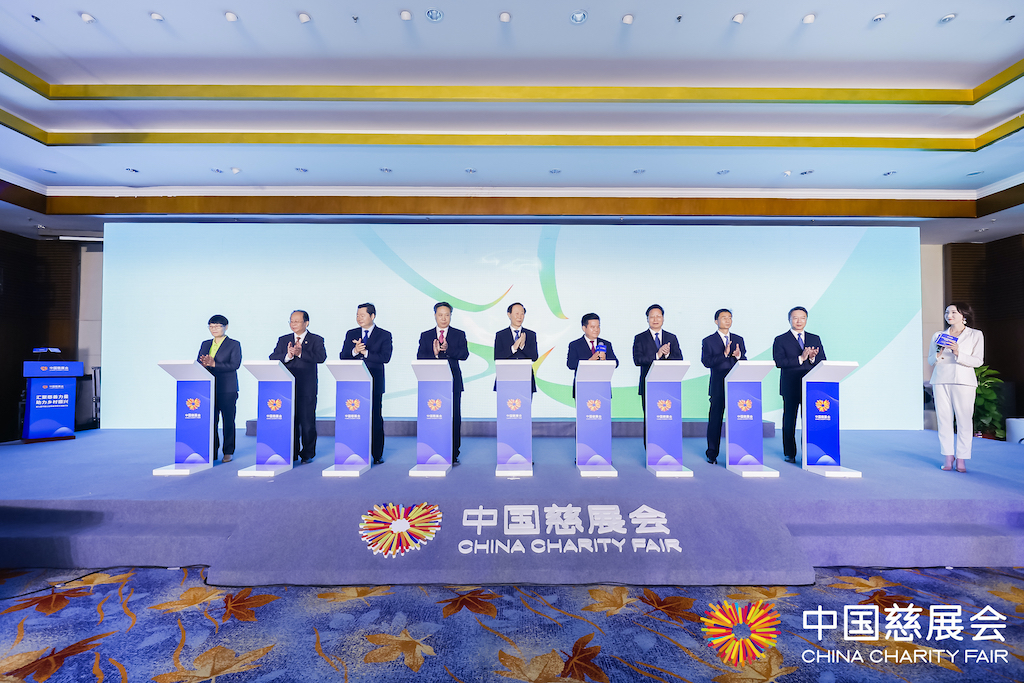 Li pointed out that the 9th China Charity Fair focused on consolidating and expanding of the key achievements of poverty alleviation and rural revitalization, with the theme of "Gathering Philanthropic Engagement to Promote Rural Revitalization", focusing on displaying the positive achievements of philanthropic engagement in promoting rural revitalization, exchanging beneficial experiences, discussing relevant theoretical and practical issues, and mobilizing philanthropic engagement to take more active part in rural revitalization, which is of great significance.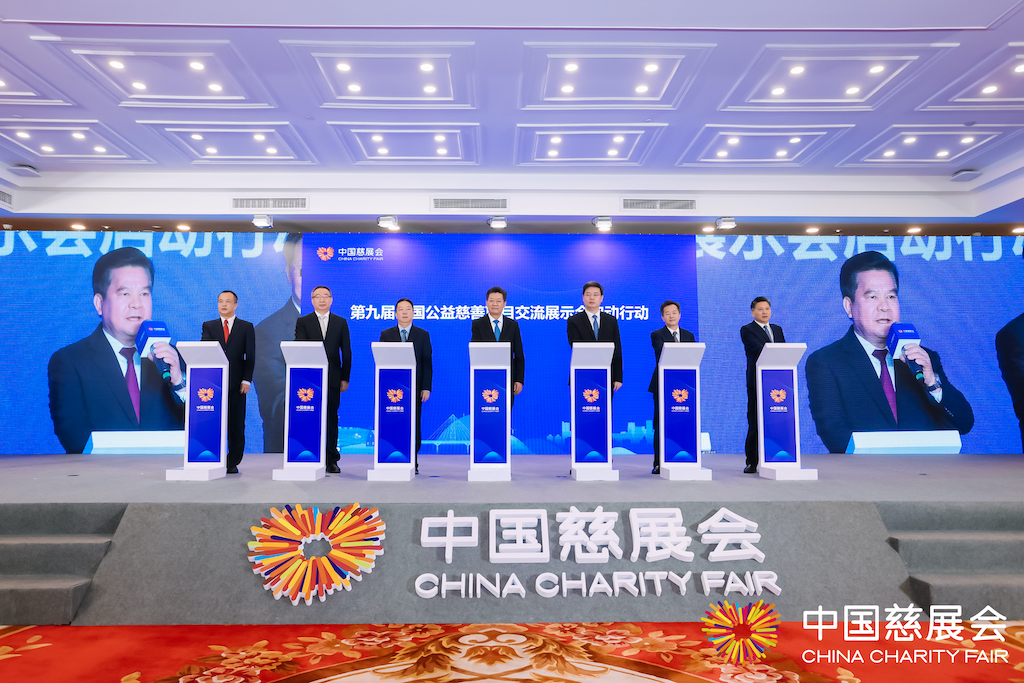 Li stressed that charity should give full play to its unique advantages in serving rural revitalization, focus on consolidating and expanding poverty alleviation achievements and help the old, weak, sick and disabled and other groups with special difficulties in rural areas, form a complementary enhancement effect with the inclusive policies of the government, and jointly protect the bottom line of not returning to poverty on a large scale. In the meanwhile, the charity should focus on rural industrial prosperity, provide technical guidance, talent training, brand cultivation, market docking services for rural industrial development; focus on rural effective governance, further play the positive role of charitable organizations in grass-roots governance, innovate the linkage of "Five linkages" (linkages of communities, social organizations, social workers, social resources and community self-governance organizations), and promote the formation of grass-roots social governance pattern of co-construction, co-management and co-sharing. It is necessary to constantly strengthen the philanthropic engagement serving rural revitalization, improve the modern charity organization system, vigorously develop Internet charity and charity trust, encourage the development of community foundations, and strengthen the philanthropic engagement serving the grass-roots directly; vigorously carry forward the charity culture, further improve the charity recognition system, encourage high-income people and enterprises to devote themselves to charity and make contributions to the society; strengthen the Party construction of charity organizations, further improve the charity laws and regulations system, establish and improve the comprehensive supervision system for charity, so as to keep running the charity transparently.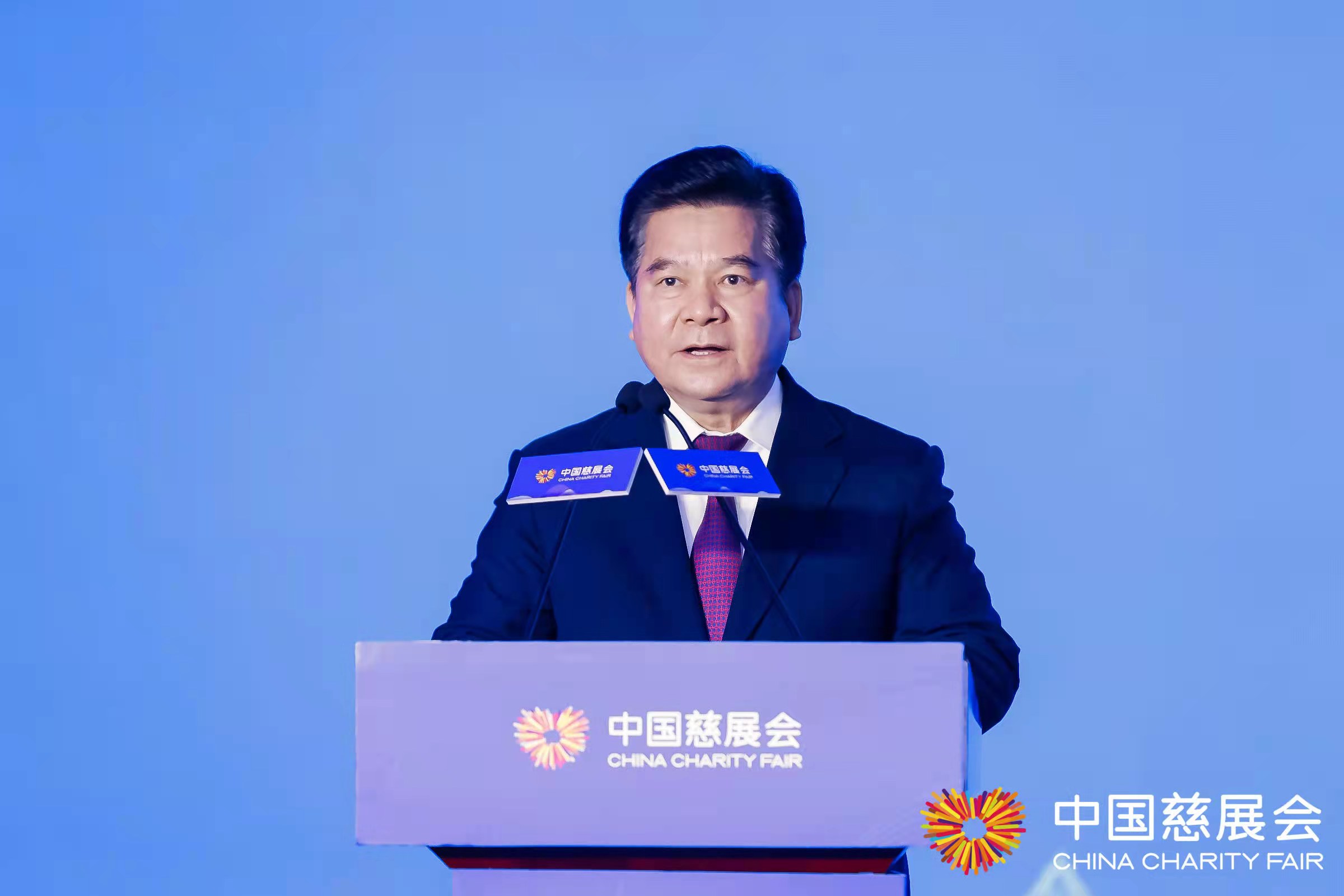 Li emphasized that this year's Fair has adopted a digital approach, using Internet, big data and artificial intelligence to create "Online Exhibition", "Online Conference", "Online docking" and "Online Experience" and other new exhibition ecology, which provided good conditions for overcoming the impact of epidemic and realizing the purpose of the Fair. He hoped that all exhibitors would actively use scientific and technological means to tell good stories and share experiences of charity in comprehensively promoting rural revitalization, highlight the great achievements of poverty alleviation and rural development led by the Party, and foster a strong social atmosphere of charity for everyone. In addition, he hoped that guests would contribute their wisdom and strength to play the role of the third distribution of charity and promote the high-quality development of philanthropy and serve the rural revitalization through international public welfare seminar and sub-seminars. Finally, he hoped that all sectors of society would actively participate in the Fair activities, spread charity ideas, actively support resource docking, make joint effort to create a charity fair brand and concentrate on contributing to the cause of rural revitalization.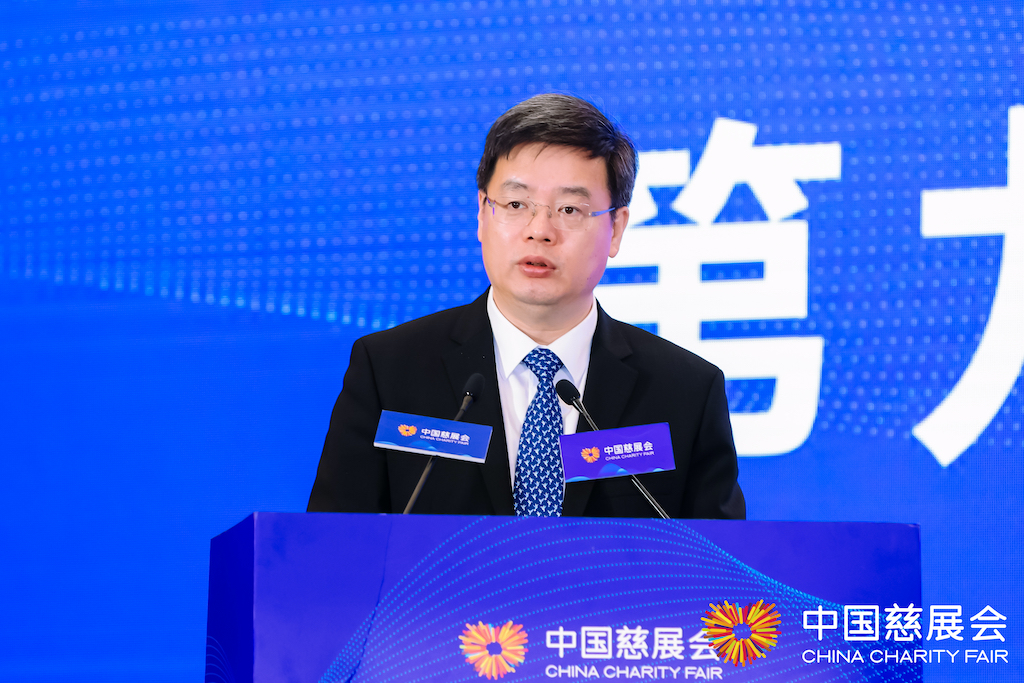 Qin Weizhong, Mayor of Shenzhen City said that Shenzhen would deeply study and implement the spirit of the Sixth Plenary Session of the 19th Central Committee of the Communist Party of China, take the opportunity of holding this Fair, strive to build a modern public welfare charity system, widely gather philanthropic engagement to better assist the weak and the needy, promote the consolidation and expansion of poverty alleviation achievements and rural revitalization, accelerate the building of a benchmark for people's livelihood and happiness, and strive to make more exploration and Shenzhen's contributions to the whole country and the whole province in promoting common prosperity.
The China Charity Fair was co-organized by Ministry of Civil Affairs, State-owned Assets Supervision and Administration Commission of the State Council, National Rural Revitalization Administration, All-China Federation of Industry and Commerce, Red Cross Society of China, China Soong Ching Ling Foundation, Guangdong Provincial People's Government, Shenzhen Municipal People's Government and China Charity Alliance. The 3-day event attracted 916 institutions, 1,339 projects and 2,237 products, and it was the first time to adopt "Online Exhibition". The online exhibition section is divided into three online halls which feature charity and rural revitalization, public welfare-enabled beautiful rural villages and charity culture popularization, respectively. During the exhibition, there would also be many public welfare seminars, internet fundraising, live broadcast of agricultural products, distribution of information and public welfare interactive experience and other interesting online activities.
On the opening day of Fair exhibition, 64 major donation projects, consumer assistance product procurement and industrial investment projects were docked, and the intended docking resources were RMB 3.5 billion, including consumer assistance product procurement and industrial investment projects of more than RMB 2 billion. The exhibition also cooperates with Tencent Public Welfare Platform, Alibaba Public Welfare Platform, Byte Dance Public Welfare Platform, Kuaishou Technology and other Internet public fundraising information platforms and e-commerce live broadcast platforms to jointly launch the joint action of philanthropic engagement to promote rural revitalization, continuously lead and gather social charity resources, to promote the development of poverty-stricken areas and comprehensive rural revitalization.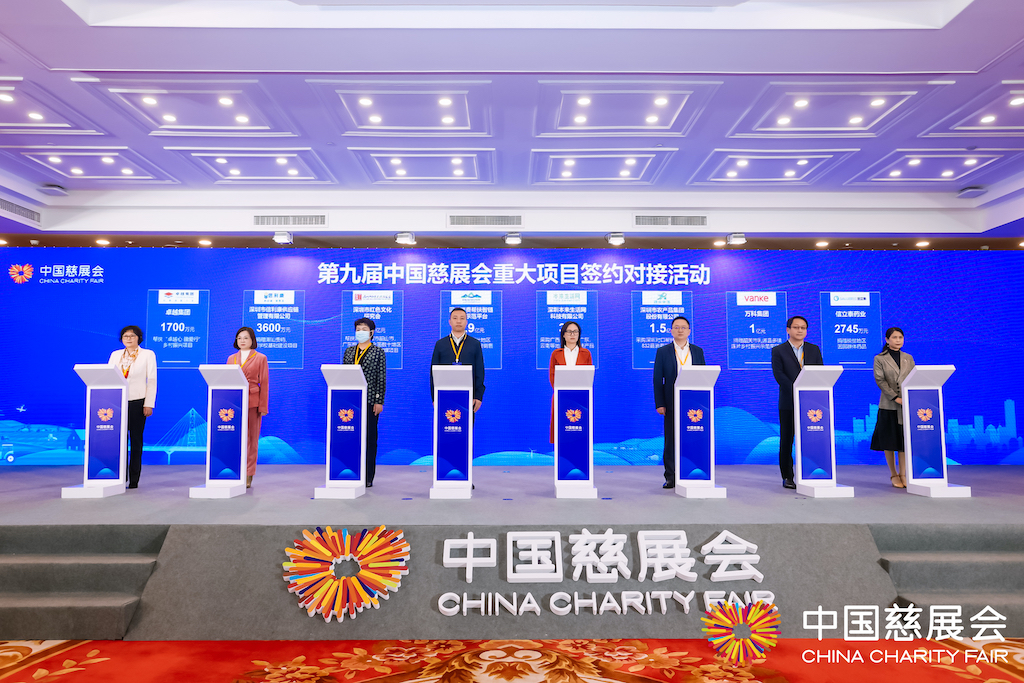 Wang Aiwen, Vice Minister of Civil Affairs presided over the launch ceremony. Xie Jingrong, Vice Chairman of the All-China Federation of Industry and Commerce; Hong Tianyun, Deputy Director of National Rural Revitalization Administration; Zhuang Shuxin, Deputy Secretary-General of SASAC of the State Council; Wang Ping, Vice President and Secretary-General of the Red Cross Society of China, and Hang Yuanxiang, Executive Vice Chairman of China Soong Ching Ling Foundation, delivered speeches at the launching ceremony respectively. Other participating guests included comrades from relevant departments and bureaus of the Ministry of Civil Affairs, Guangdong Provincial Government, Guangdong Provincial Department of Civil Affairs and Shenzhen Municipal Government.