On the morning of September 18, the three-day 8th China Charity Fair opened in Shenzhen Convention and Exhibition Center. Li Jiheng, Minister of the Ministry of Civil Affairs, announced the opening of the fair on the spot. 1,966 institutions and projects from 31 provinces, autonomous regions and municipalities directly under the Central Government as well as 1,969 kinds of anti-poverty products were applied for the fair. 23 major poverty alleviation projects, purchase of orders for consumer poverty alleviation products and docking projects of industrial poverty alleviation projects were achieved on the spot, with an intention to connect resources of RMB 13.254 billion, including nearly RMB 5.32 billion of investment projects and product procurement of counterpart assistance industries in Shenzhen.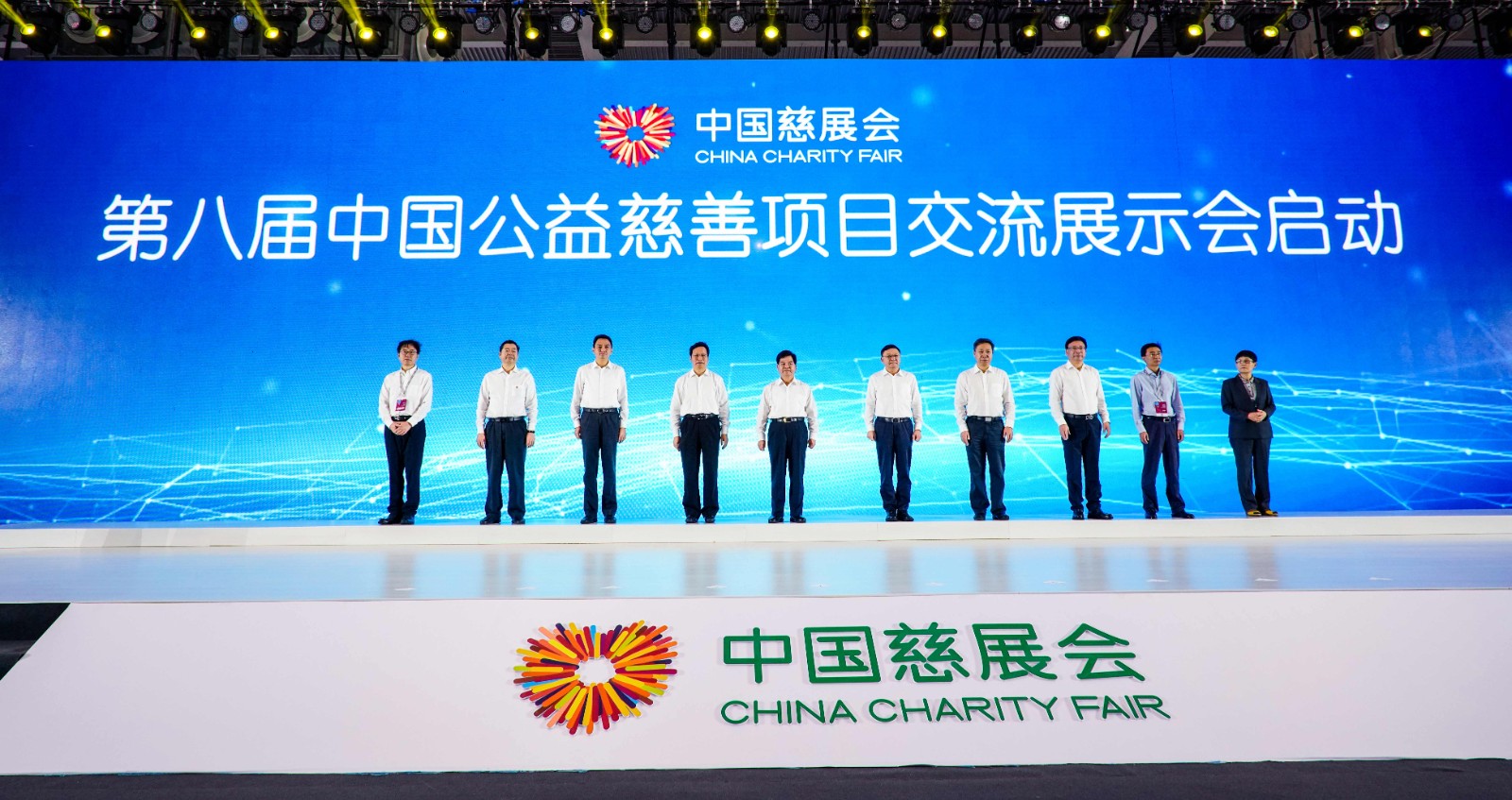 The China Charity Fair is the only national, comprehensive and international charity industry event in China. It has become an important platform to display the achievements of China's charity development, promote modern philanthropic ideas, promote the innovation of philanthropy and promote the docking of charitable resources. In order to implement the decision-making plan of the Central Committee of the Party and the State Council on the three-year campaign to win the battle against poverty, starting from 2018, the China Charity Fair has focused on poverty relief for three consecutive years, bringing together powerful philanthropic forces to drive the docking cooperation between social resources and poverty-stricken areas. In the last two years, 182 poverty alleviation projects and RMB 20.5 billion of docking resources have been connected, bringing together the strong joint forces of all sectors of society to help fight poverty. The year 2020 is the end of the fight against poverty and the realization of the goal of building a moderately prosperous society in an all-round way. The theme of this fair is "Fight against Poverty and Create a Better Life Together", which guides, mobilizes and gathers philanthropic forces to participate in poverty alleviation.

The fair will be closely focused on the practical needs of poverty alleviation and sustainable development in deep poverty-stricken areas, in which four sectors will be set up: exhibition exchange, seminar meeting, resource docking and supporting activities. The fair hall covers a total area of 42500 square meters, on which there are respectively the Achievement Hall for Poverty Eradication, the Good Life Experience Hall and the Consumer Poverty Alleviation Products Hall. The Time Achievement Hall, the Social Poverty Alleviation Hall and the Rural Rehabilitation Hall has been set up in the Achievement Hall for Poverty Eradication, among which a "War Diseases and Poverty Alleviation Special Area" has been specially set up in the Social Poverty Alleviation Hall to show the outstanding contributions of social forces in poverty-alleviation the and prevention as well as control of the epidemic pneumonia. The Consumer Poverty Alleviation Products Hall is focused on the poverty alleviation products listed in the National Catalogue of Poverty Alleviation Products, especially from the 52 poor counties and 1113 poor villages listed for supervision. The Good Life Experience Hall is focused on three major functions, namely social service, intelligent sharing and interactive experience, which display the cutting-edge technologies, ideas, projects and products innovatively developed in the field of charity.
This fair actively explores the full-power resource docking model with both online and offline promotions as well as resources service, focused on "the last kilometer" of charity resource docking. Online, it helps with poverty alleviation projects and product link resources through charity project display, poverty alleviation project crowdfunding, live broadcast of poverty alleviation products, industrial energizing support and other service. For the first time, the fair will be promoted to the "cloud", a "cloud exhibition of charity fair" will be held and a "conference event broadcast room" will be set, so as to stimulate the "cloud power" for the enrollment and attendance of fair. Prior to the fair, 22 poverty-alleviation projects were selected for online crowdfunding, attracting more than 100,000 people to participate in the donation; a special "rural revitalization" training camp was set up, in which 15 live shows and video broadcasting courses were launched to support poverty-alleviation projects in poverty-stricken areas. Offline, industrial information release, project roadshow, poverty alleviation product promotion and resource docking thematic meeting, etc. are carried out during the fair, meanwhile e-commerce platforms, technology servers, live sales platform and other channel resources are introduced, so as to broaden the online sales of poverty alleviation products and help solve problems in the sales of poverty alleviation products.
The wisdom experience and case models related to the issues of charity and poverty alleviation are mainly communicated on and shared in this fair, social concerns such as the participation of charitable forces in rural revitalization, public emergencies and effective mechanisms of emergency assistance, etc. are researched and discussed, providing Chinese experience and wisdom for the international community to reduce and relieve poverty.
During the fair, the Chinese Public Welfare Charity Contest, the China International Philanthropic Movie Festival and other supporting activities will also be organized, together with colorful online and offline public welfare activities including TIFP Public Welfare New Strength Program, 100-Counties and 100–Sceneries, Exhibition on Promoting Goods and Create a "Public Welfare" Map, etc. will also be held, so that public welfare charity can better blend into life.
The fair is co-hosted by the Ministry of Civil Affairs, the State-owned Assets Supervision and Administration Commission of the State Council, the State Council Leading Group Office of Poverty Alleviation and Development, All-China Federation of Industry and Commerce, the Red Cross Society of China, People's Government of Guangdong Province, Shenzhen Municipal Government and China Charity Alliance. The main leaders present at the activity include Li Jiheng, Minister of Civil Affairs, Wang Weizhong, Deputy Secretary of Guangdong Provincial Committee and Vice Minister of Civil Affairs, Xie Jingrong, Vice President of the All-China Federation of Industry and Commerce, Li Hongjun, Vice Governor of Guangdong Province, Chen Rugui, Deputy Secretary of Municipal Committee and Mayor of Shenzhen, Hong Tianyun, Deputy Director of State Council Leading Group Office of Poverty Alleviation and Development, Zhuang Shuxin, Vice President of State-owned Assets Supervision and Administration Commission of the State Council, Sun Shuopeng, Vice President of the Red Cross Society of China, Zhuo Zhiqiang, Director of Department of Civil Affairs of Guangdong Province, Zheng Ke, Deputy Secretary of Shenzhen Municipal Committee, Tian Fu, Gao Zimin, Huang Min, members of Standing Committee of Shenzhen Municipal Committee and Liu Fuqing, Vice-President and Secretary-General of China Charity Alliance, etc.