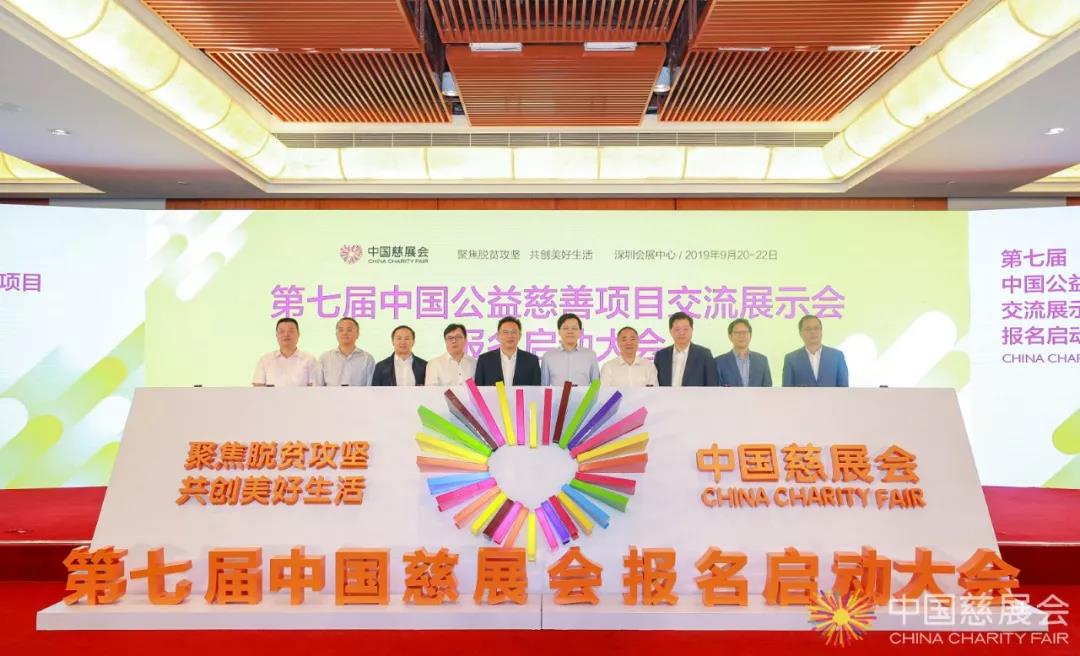 On May 31st, as Deputy Secretary-General of Shenzhen Municipal Government LI Zhuowen, Director of Shenzhen Civil Affairs Bureau LIAO Yuanfei, Director of Shenzhen Social Organization Administration LING Chong, Deputy Director of Shenzhen Civil Affairs Bureau WU Yuanxiang and representatives of co-organizers pressed the button together at Shenzhen Citizen Center, the registration for the 7th China Charity Fair (hereinafter referred to as "CCF") officially commenced.
As the only national, comprehensive and international charity event in China, the 7th CCF, cosponsored by Ministry of Civil Affairs, State-owned Assets Supervision and Administration Commission of the State Council, State Council Poverty Alleviation Office, All-China Federation of Industry and Commerce, Red Cross Society of China, Guangdong Provincial Government, Shenzhen Municipal Government and China Charity Alliance, will be held from September 20 to 22 for three days in Shenzhen Convention and Exhibition Center.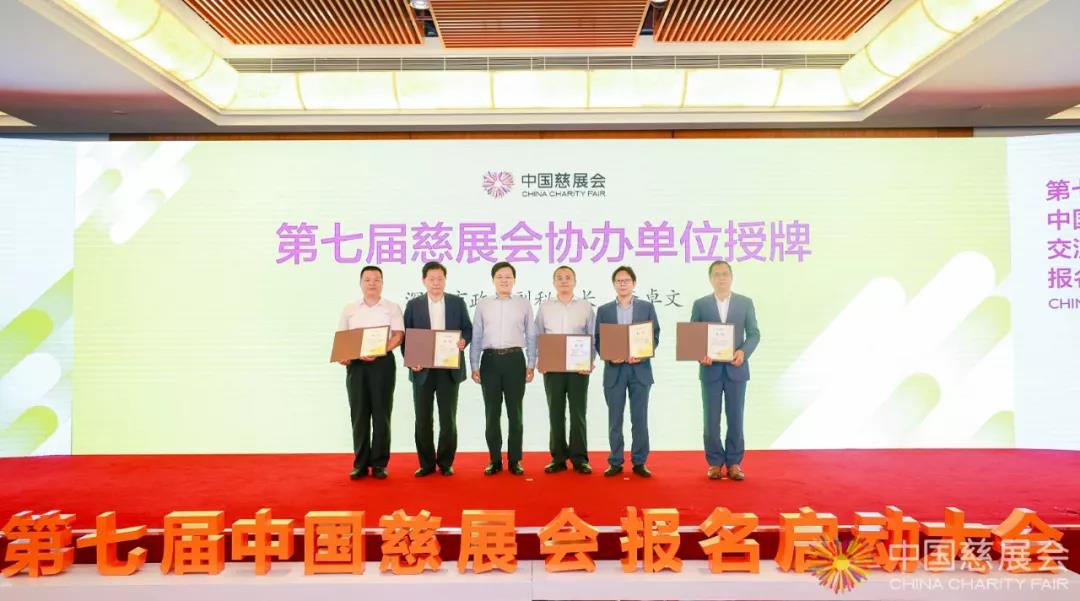 To appreciate co-organizers' strong support and assistance for CCF and China's charity, LI Zhuowen, on behalf of the CCF Organizing Committee Office, awarded license to co-organizers, including Tencent Charity Foundation, Huamin Charity Foundation, Shenzhen Huaqiang Group, Country Garden Group and Shenzhen Welfare Lottery Center; meanwhile, LIAO Yuanfei, Deputy Director of CCF Organizing Committee Office awarded Certificate of Honor to experts in Exhibition Design Committee of the 7th CCF.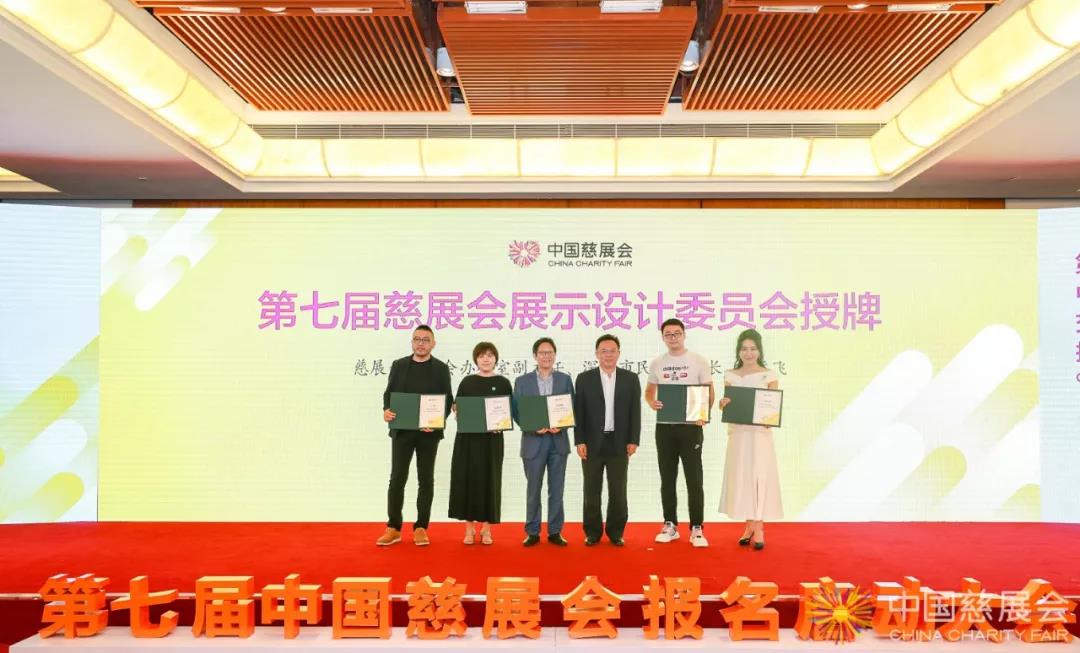 At the Kick-off Meeting, WU Yuanxiang, on behalf of the CCF Organizing Committee Office, reported the highlights and preparation of this session. He stated that the 7th CCF will continue to focus on poverty alleviation, and will set up a Poverty Alleviation Pavilion consisting of a Special Exhibition Area for Poverty-stricken Areas, an Exhibition Area for Social Organizations' Poverty Alleviation and an Exhibition Area for Corporate Poverty Alleviation to guide and encourage social forces to actively participate in poverty alleviation of poverty-stricken areas. In addition, it will also set up a Poverty Alleviation through Consumption Pavilion and a Public Welfare Experience Pavilion to exhibit and popularize featured products of poverty alleviation through consumption from poverty-stricken areas, as well as the cutting-edge trends, projects, products and services in innovation development of charity to increase interactions with the public. The seminar of the exhibition will deepen the "1+N" model, with a high-end and internationalized theme seminar plus several sub-topic seminars and interactive salons, so as to gather more Chinese wisdom and Chinese solutions for global poverty alleviation.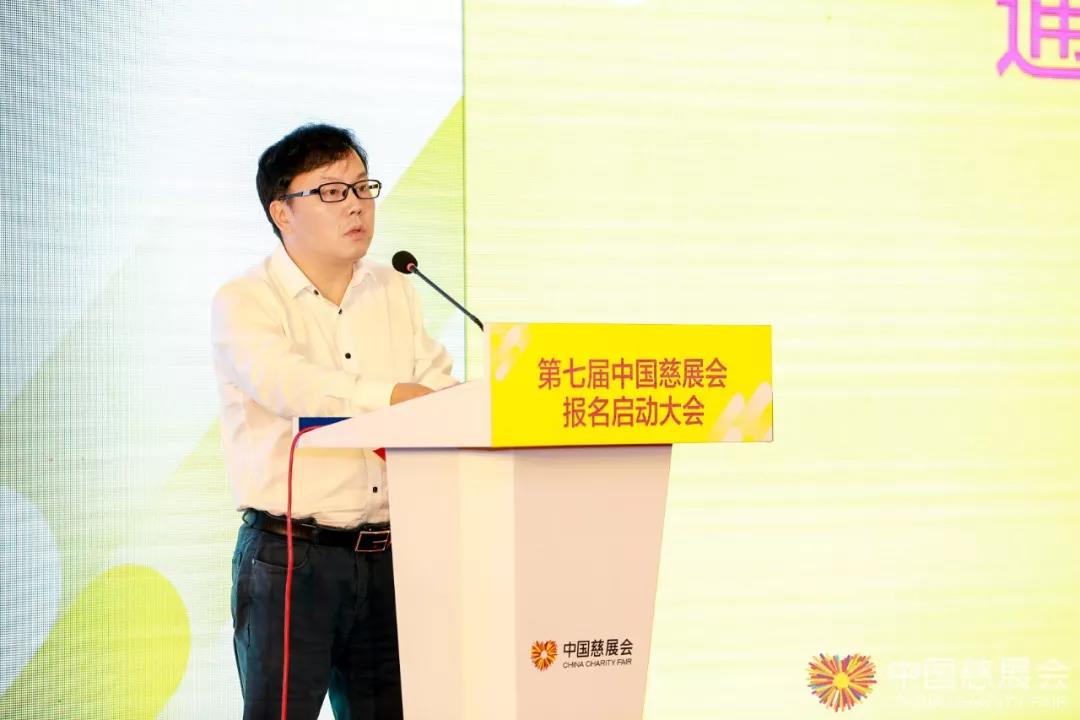 On behalf of the CCF Organizing Committee Office, LING Chong issued the "Focus on Poverty Alleviation and Create a Better Life: The 7th CCF Mobilization and Recruitment Order". This session will address the poverty alleviation needs of severely impoverished areas such as the "three regions and three prefectures", employ the advantages of "Internet + Charity" to explore the combination of "online exhibition and sharing" and "offline resource service", devote to work with all sectors of society, including governments, enterprises, social organizations and individuals, so as to forge Chinese Strength in poverty alleviation and build "an ever-lasting CCF that never ends".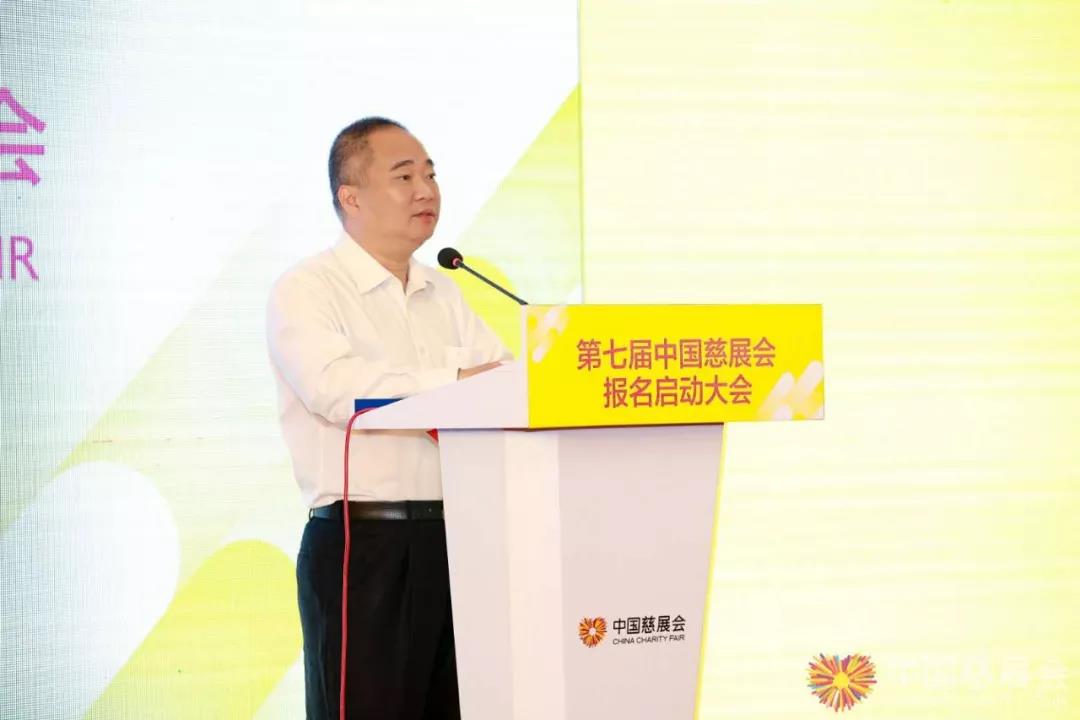 The Kick-off Meeting also launched the "CCF Achievement Exhibition" located in the east exhibition hall in Shenzhen Citizen Center, which will last for 10 days and citizens can visit it for free. Registrations for some major activities such as exhibition in the 7th CCF, China Public Welfare Project Contest and China International Philanthropy Movie Festival have also been launched on the official website of CCF (http://www.cncf.org.cn).
The CCF has been successfully held for 6 years in Shenzhen. According to statistics, all six sessions have covered 31 provinces, autonomous regions, direct-controlled municipalities and Hong Kong, Macao and Taiwan, and organized over 1,300 charity activities of all types, attracting 8,273 organization exhibitors and nearly 996,000 visitors; in addition, have finalized 2,234 deals worth 45.4 billion Yuan and cultivated a large number of charitable organizations, public welfare projects and talents. It not only has become an important platform to showcase the development achievements of philanthropy in China, incubate modern philanthropy ideas and promote docking of charity resources, but also serves as an important window for the world to observe China's charity development and feel its warmth.