From building platforms and undertaking missions to promoting development and leading the trend, the China Charity Fair (referred to as the "CCF") has gradually developed into a "wind vane" for China's public welfare charity cause and a "new window" for the international community to observe China's charity. On September 15th, the Theme Seminar of 10th CCF was held at the Shenzhen Convention and Exhibition Center, during which experts and scholars focused on the theme of "creating a new situation for high-quality development of Chinese characteristic public welfare charity", and conducted ideological collisions through keynote speeches, roundtable forums, and other forms to explore new paths for high-quality development of Chinese charity. ZHANG Chunsheng, Vice Minister of Civil Affairs, FANG Guanghua, Vice Chairman of the All China Federation of Industry and Commerce, ZHANG Wenhong, Deputy Secretary General of the State Owned Assets Supervision and Administration Commission of the State Council, LI Lidong, Secretary General of the Red Cross Society of China, and SUN Zhiyang, Deputy Governor of Guangdong Province, attended the Theme Seminar of the 10th CCF and delivered speeches.
At the Theme Seminar, a special "10th Tribute Ceremony" was also held, The 10th retrospective short film and the choir "Flashing Memory" paid tribute to every practitioner on the path of public welfare, which deeply moved the audience present. At Hall 1 of the Shenzhen Convention and Exhibition Center, the meticulously arranged special exhibition of the 10th CCF showcased the achievements of previous sessions as well as the value and mission of public welfare and charity in the new era. This seminar was presided over by YANG Lan, Vice President of the China Charity Alliance and Chairman of the Sun Future Foundation.
Exploring the development model of charity with Chinese characteristics in the new era
"Contemporary Chinese philanthropy is neither a legacy of old-fashioned charitable activities in history nor a replica of modern European and American philanthropy in China. Instead, it is infused with Chinese charity culture and is imprinted with the current system and technological progress." ZHENG Gongcheng, a member of the Standing Committee of the National People's Congress and President of the China Association for Social Security, summarized the current development status of Chinese philanthropy at the Theme Seminar of the 10th CCF. In his view, philanthropy with Chinese characteristics should shape a new development model that is compatible with Chinese path to modernization. On the one hand, this model needs to follow the principles of public welfare and voluntariness proposed by traditional charity activities, and adhere to the universal characteristics of equality and rule of law that modern charity possesses. On the other hand, it is necessary to inject Chinese charity culture and integrate it with the current system.
Established in 2015, Westlake University is a vivid interpretation of China's exploration of a unique path of charity. As the first research-oriented university in China organized by social forces and supported by the state, over 70 entrepreneurs have become founding donors to Westlake University. "Charity has various ways, and educational donation is fundamentally the most effective charity to change the fate of a person and a group of people." SHI Yigong, President of Westlake University and Academician of the Chinese Academy of Sciences, said that the development and practice of Westlake University benefit from the natural ties with entrepreneurs and all sectors of society. He looked forward to more educational donations from all sectors to continue to support the future of China's basic research and the development of the higher education.
Environmental, Social and Corporate Governance, also known as ESG, has become one of the core issues in promoting sustainable development globally, and is also a common concern and challenge for countries around the world. MA Weihua, Chairman of the Board of Directors of China Global Philanthropy Institute and Member of the Global Steering Committee for the Impact of the United Nations Sustainable Development Goals, said that in the development of China's ESG, we must adhere to the establishment of our own rating agency and establish our own evaluation standards, which shall be both in line with international norms and with Chinese characteristics. At present, this step is also in practice. As more and more enterprises incorporate ESG into corporate governance, ESG has become a trend and a kind of ecology, and the trend of high-quality development in China will roll in, effectively achieving our sustainable development goals.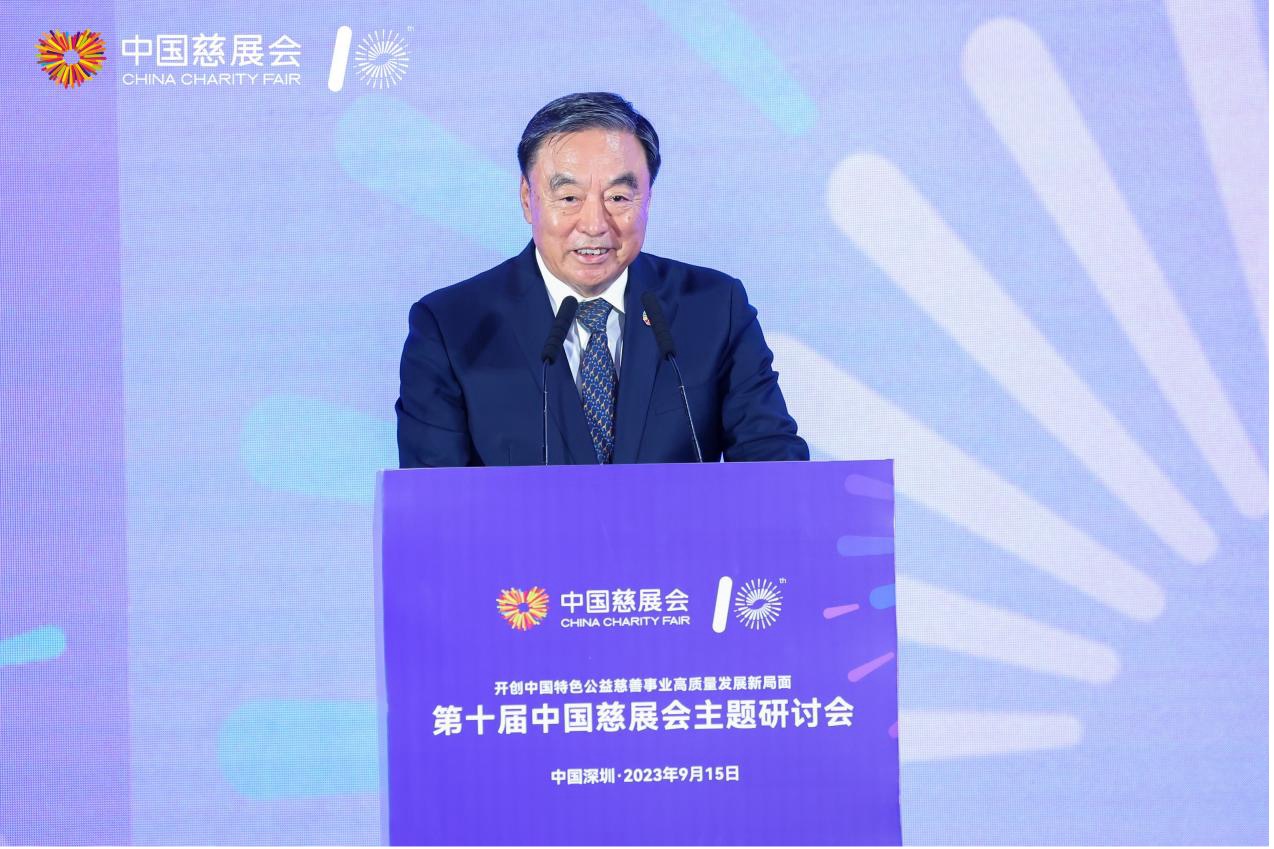 Education is the cornerstone of national prosperity, national rejuvenation, and social progress. "We hope to fully leverage the role of education and stimulate children's endogenous learning motivation," said DANG Yanbao, Chairman of Ningxia Baofeng Group and Chairman of Ningxia Yanbao Charity Foundation.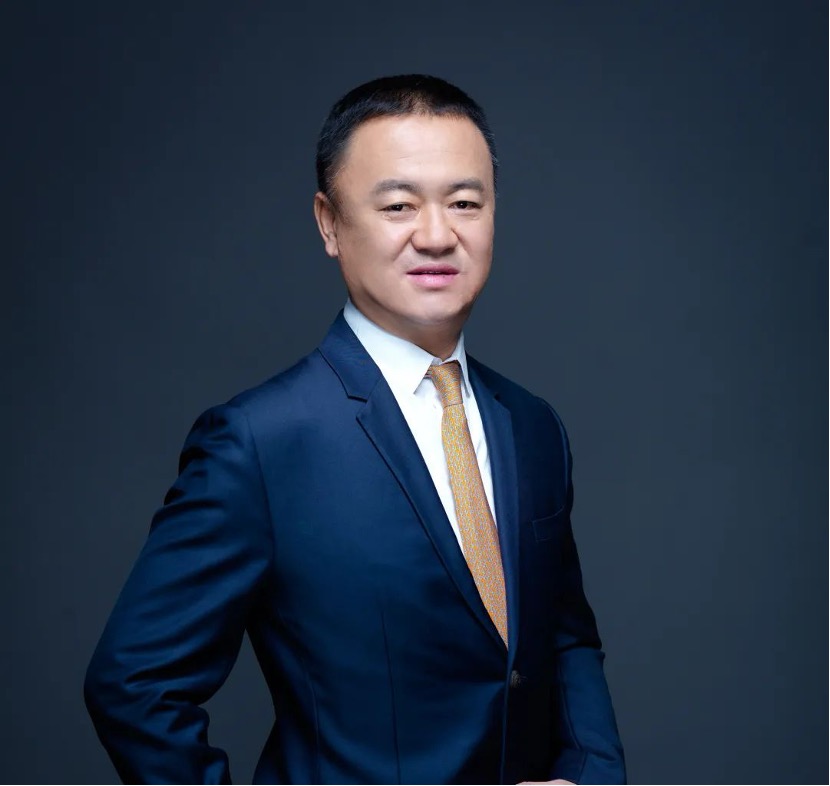 As of this year, Baofeng Group's educational assistance has been implemented continuously for 13 years, becoming the only enterprise in China to provide rewards and subsidies to college students in the province. At present, the group has issued a total of 3.903 billion yuan in Yanbao scholarships, supporting 345,200 students in western China. In addition, it has awarded students from over 600 universities across the country. Under the inspiration of the Foundation, students have gradually transformed from beneficiaries of "love" to carriers of "love". They have spontaneously established "Yanbao Caring Society" and participated in public welfare activities, with a cumulative number of beneficiaries reaching over 200,000.
The "diversification" of modern charity promotes high quality development.
In the context of the new era, Chinese charity is further developing towards a new modernization direction, and there are multiple paths to promote high-quality development of charity.
At present, the country encourages young people to return to their hometowns and start businesses, gathering new forces to build livable and beautiful rural areas. How should public welfare institutions make efforts to promote the participation of young people in rural revitalization? "Returning young people to their hometowns is an important guarantee for the future construction of rural areas," said TANG Min, a Counselor of the State Council and Vice Chairman of the Youcheng China Social Entrepreneur Foundation. The China Charity Alliance, the Department of Sociology at Tsinghua University, and Youcheng China Social Entrepreneur Foundation have jointly launched the "Leader Plan for Rural Revitalization". Currently, 140,000 entrepreneurial young people have been trained nationwide. The first phase of the plan involves online training lasting for 5 months, covering topics such as rural tourism, agricultural breeding, e-commerce, etc., which effectively solves practical problems in the employment and entrepreneurship process of returning youth, and assists in rural revitalization.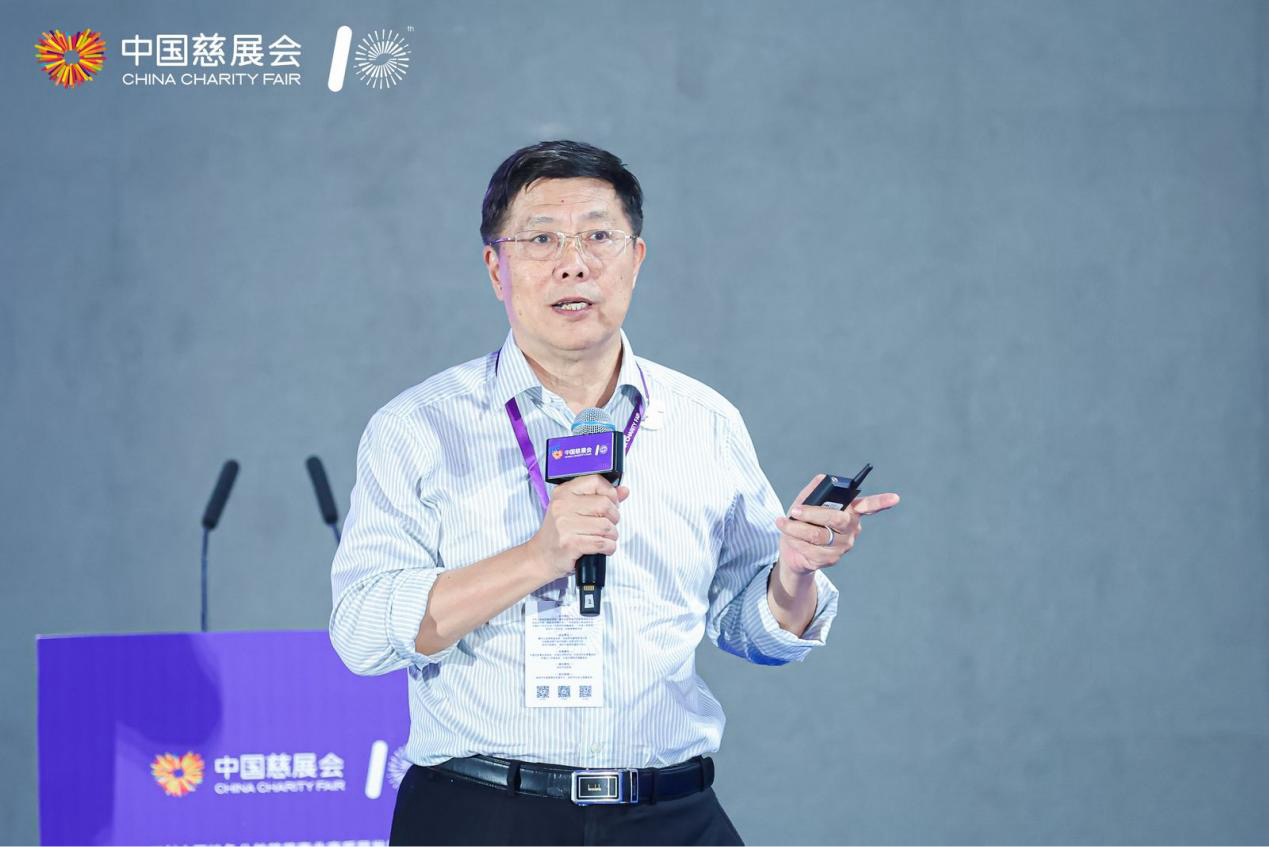 In response to the needs of rural doctors for rural development, the Youcheng China Social Entrepreneur Foundation has proposed the "Thousand Hospitals and Ten Thousand Doctors" Plan, which has currently recruited more than 7,000 excellent doctors from third-grade class-A hospitals nationwide. These doctors serve as volunteers to teach courses for village doctors and doctors from township health centers. TANG Min introduced that over 4,000 hours of courses have been recorded, and these doctors would also teach village doctors through remote videos during the training period. At the same time, the project would also carry out activities such as online live streaming free clinics and offline doctor communication.
In recent years, the "cultural museum craze" has continued to heat up, making public welfare related to cultural heritage protection more and more popular. LIU Yuzhu, Chairman of the China Foundation For Cultural Heritage Conservation, pointed out that in recent years, more and more Chinese enterprises have consciously incorporated culture into their corporate social responsibility strategies, actively investing in and contributing to the protection and revitalization of cultural relics, such as Tencent, Taikang, ByteDance, Three Gorges Group, Moutai Group, etc. "The public welfare undertakings of cultural heritage also have good returns for social participation. The click of 'Cloud Traveling on the Great Wall' has exceeded 8 billion, and the protection of ancient books has led to the upsurge of ByteDance's traditional culture sector, which has initially formed a virtuous circle of interaction."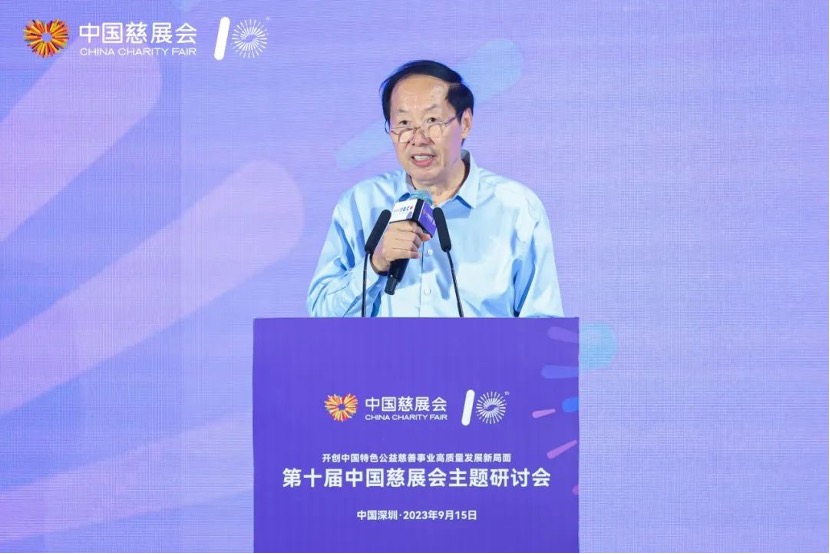 PENG Jianmei, Assistant to the President of the China Association of Social Security and Executive Vice President of the Charity Branch, released the "China Charity Service Development Report (Abstract)" on site, which fully reflects the overall situation and future development direction of China's charity service development.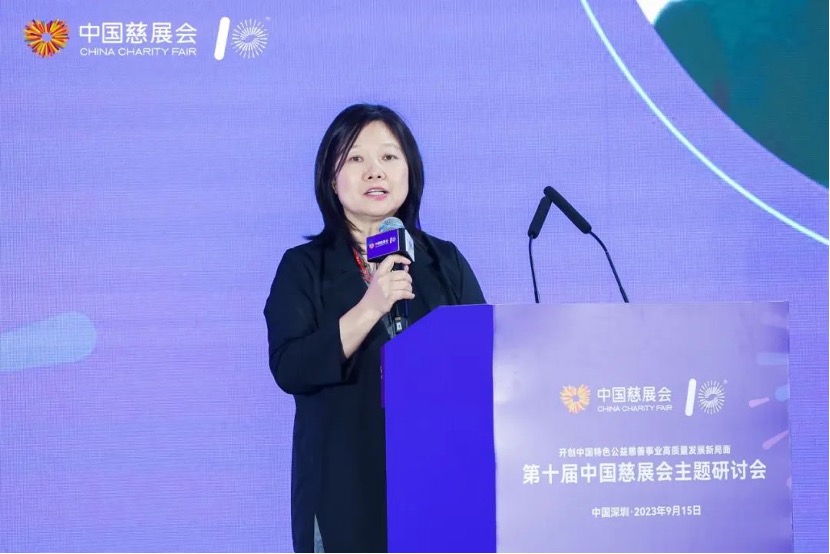 Utilizing innovation to maximize business for social good.
With the deepening development of a new round of technological revolution and industrial transformation, business for social good and corporate social value innovation are increasingly entering the mainstream vision. More and more enterprises are using the power of technological innovation to implement the concept of sustainable development and assist in high-quality development.
In recent years, the atmosphere of Chinese enterprises pursuing social responsibility and social value innovation has become increasingly strong, and the evaluation standards for high-quality enterprises in the capital market have also become more and more sound. Faced with the cause of sustainable development, many enterprises explore replicable solutions with innovative thinking, bring in long-term benefits through model innovation, and create a new pattern of sustainable social value innovation for enterprises.
"Technology is an ability, and upward to goodness is a choice. The core of 'Tech for Social Good' is to use its technological capabilities to better care for people. Technology is the way, and upward to goodness is the original intention." DOU Ruigang, Executive Secretary General of Tencent Foundation and Vice President of Tencent Sustainable Social Values, said that Tencent is exploring innovation in sustainable social values, which is a positive driving force for coexistence and prosperity with society.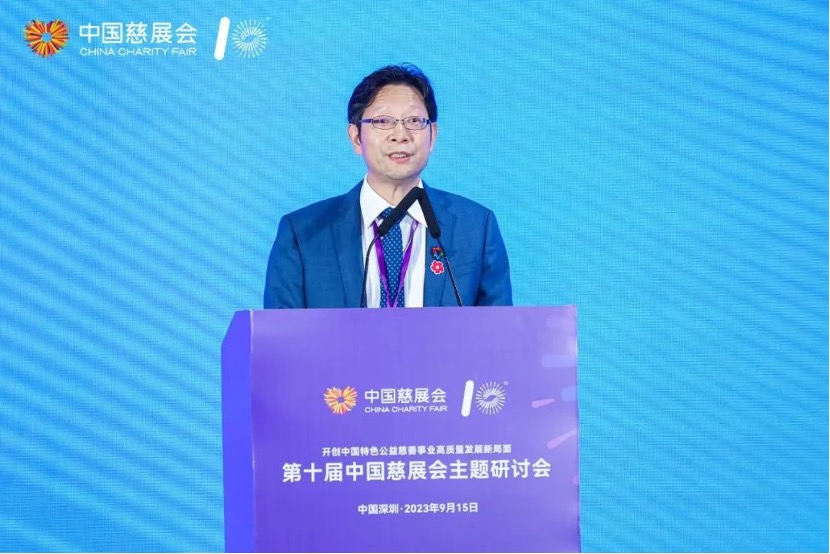 It is known that Tencent has been upgrading its technology products for over a decade, connecting more social forces such as public welfare organizations to the social circle of public welfare. At the same time, it has helped more public welfare organizations improve their digital capabilities, and support digital infrastructure construction in the field of public welfare, so as to enable better mutual communication and positive feedback.
For example, Tencent's SARS Program relies on its technological capabilities to open and graft technology onto public welfare institutions and partners. While continuously improving the digital capabilities and transparency of public welfare projects, it enables each public welfare institution and project to purify themselves in the public welfare ecosystem. So far, Tencent has launched a series of digital resources such as Tencent Cloud Resources, Tencent Questionnaire, Tencent Lexiang, Enterprise WeChat, Tencent Documents, Tencent Weiyun, etc., solving the problem of "cloud" in the digital department of public welfare organizations.
KONG Dongmei, the Chairman of the Dongrun Foundation, said in a speech that business for social good is not the traditional sense of enterprises to carry out public welfare, but refers to the power of business to solve social problems and achieve economic value by creating social value, that is to identify the intersection between public welfare and commerce, establish public welfare values, feed back public welfare through business models, unite various forces in society with public welfare values, and realize win-win achievements in multiple aspects.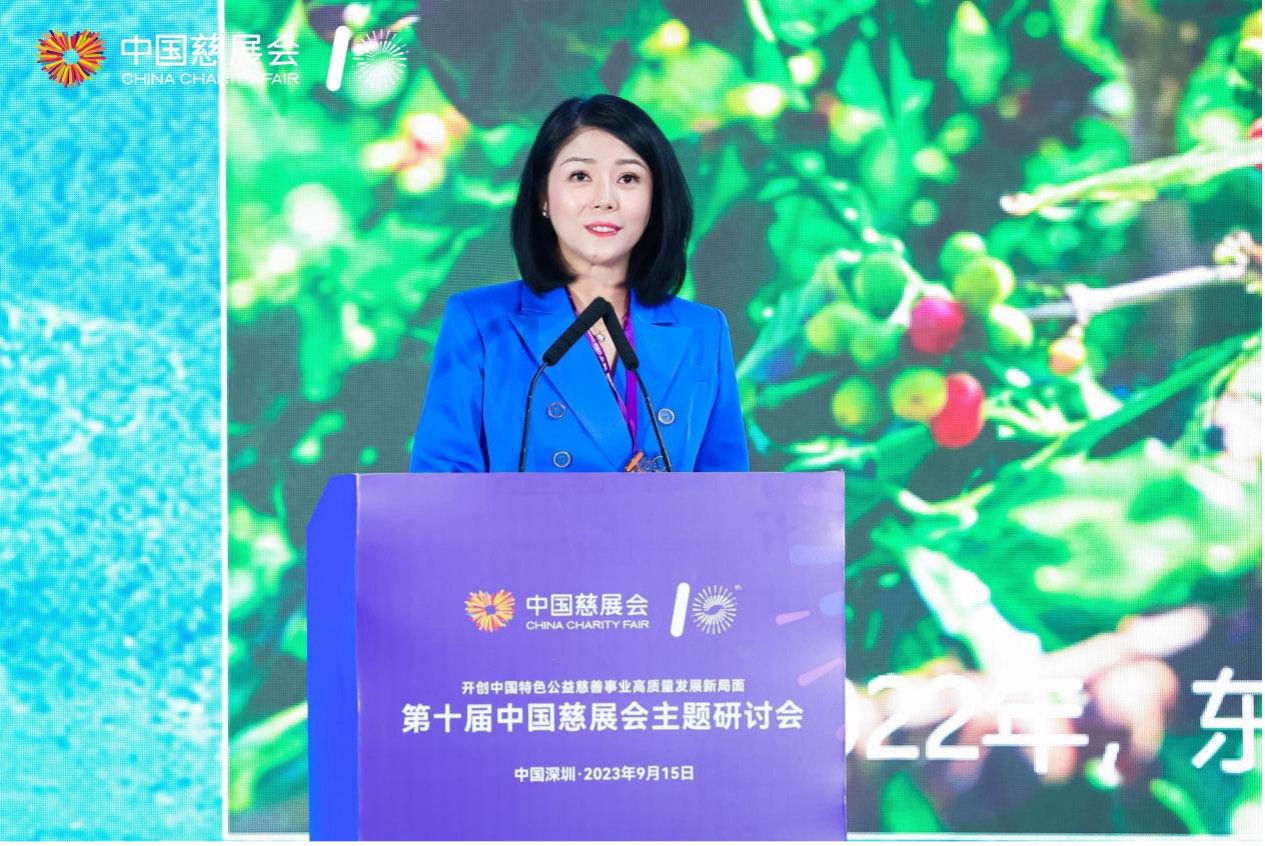 "The world is currently in a period of great development and transformation, and business for social good is an answer sheet for enterprises to face the challenges of the times and an opportunity for high-quality development." KONG Dongmei said.
On the afternoon, two roundtable discussions were held. In the discussion on "Modern Charity Services Promoting High Quality Development Through Multiple Paths", JIN Jinping, Chairman of the Strategy Advisory Committee of CCF, Associate Professor of Peking University Law School, and Director of the Non-profit Organization Law Research Center at Peking University, served as the moderator, discussed the diversified development trend of charitable services with GUO Meijian, Chairman and Party Secretary of the China Youth Development Foundation, and LV Zhenya, President of China Newsweek and President of China Philanthropist, SUN Lili, Co-founder and Vice Chairman of Shenzhen Mangrove Foundation, CHEN Hongtao, Secretary General of the China Foundation for Rural Development, QIAN Haijun, Representative of the National People's Congress and Chairman of the Qian Haijun Service Center, and YU Ruofei, Deputy Secretary of the Communist Youth League Gansu Provincial Committee, Director and Captain of the Gansu Blue Sky Rescue Team.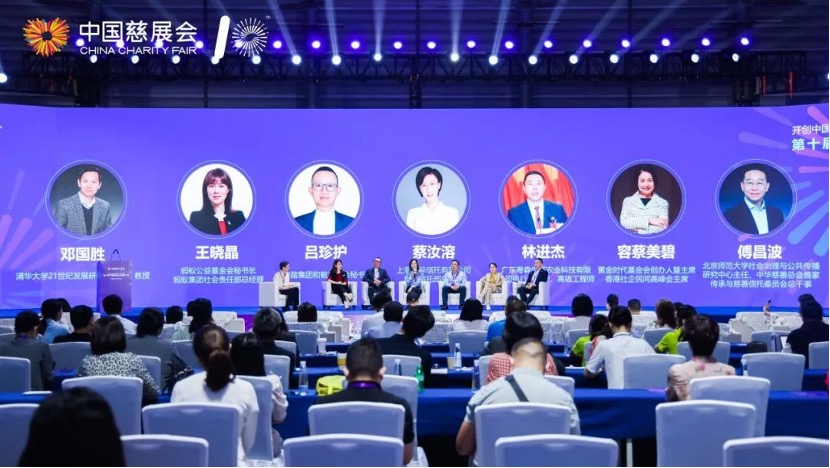 In the roundtable dialogue on "Practical Exploration of Business for Social Good for High Quality Development", DENG Guosheng, Dean and Professor of the 21st Century Development Research Institute at Tsinghua University, served as the moderator, discussed the topic of exploring high-quality development of charity with guests including WANG Xiaojing, Secretary General of Ant Foundation and General Manager of Ant Group's Social Responsibility Department, LV Zhenhu, Secretary General of Hemin Foundation of Ant Group, and CAI Rurong, General Manager of Charity Trust Department at Shanghai Trust Co., Ltd, LIN Jinjie, Executive General Manager and Senior Engineer of Guangdong Yuesen Ecological Agriculture Technology Co., Ltd., RONG CAI Meibi, Founder and Chairman of the Golden Age Foundation and Chairman of the Hong Kong Social Enterprise Summit, and FU Changbo, Director of the Social Governance and Public Communication Research Center at Beijing Normal University, and Director General of the Family Inheritance and Charity Trust Committee of China Charity Federation.